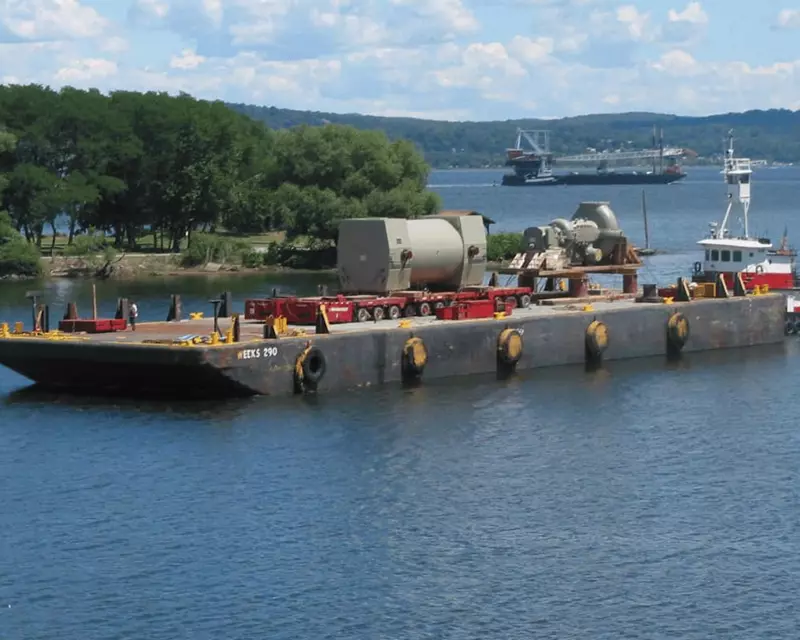 Expertise:
Heavy transport

Load-in & load-out

Marine transport
Benefits:
Reduced preparation

Optimized schedule

Simplified management
Optimized transport for every part.
Imagine that you want to move an entire power plant – take it apart in West Haverstraw in the state of New York and re-assemble it in Meridian, Texas. How do you do it as efficiently as possible?
The range of expertise and equipment required is enormous. In this case, the owner, LS Power, didn't want multiple contractors to handle different aspects of the project, with each contractor managing his own priorities and schedule. Instead, LS Power chose Mammoet for its longstanding expertise, manpower, and equipment to optimize the whole operation.
In such a complex operation, many activities are required with a lot of eventualities to consider: decommissioning, lifting, packing, load-outs, planning, and execution of multimodal transport activities, eliminating potential bottlenecks along the way, and, finally, installing the components at their destination.
Mammoet created a coordinated approach for transporting every piece without setbacks and with much time saved. And as a bonus, Mammoet brought first-hand knowledge of the plant, as they were the ones who had originally delivered all of this cargo to New York several years beforehand. But despite the familiarity, moving to this factory was not a one-size-fits-all job. Each item and structure had to be readied for transport.
The relatively small cargo was transported directly by truck. Mid-sized elements, such as transformers, were transported via conventional trailers and heavy-duty railcars. Upon arrival in Texas, these elements had to be transferred from the railcars back to conventional trailers and delivered to their destinations.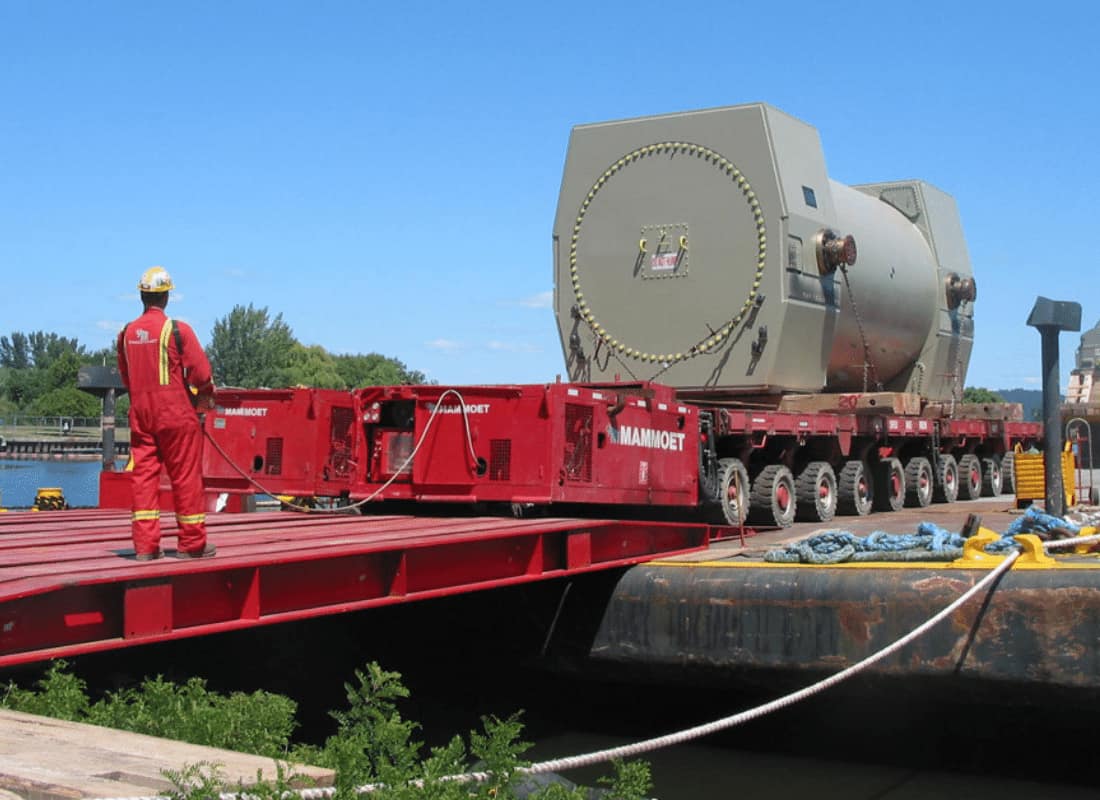 All of the largest elements, such as generators, turbines, heat exchangers, and steam drums, were moved across the country in an integrated series of processes. They were first loaded onto SPMTs and then rolled onto large barges. The barges were then towed to the Port of Houston where the cargo was transferred to railcars, transported by train to Meridian, Texas, and then transferred onto hydraulic platform trailers, which took them to their new home.
On this project, one point of responsibility optimized the process and the schedule; 150 Mammoet professionals provided LS Power with an integrated foundation-to-foundation solution. By utilizing Mammoet's engineering know-how, extensive North American resources, supply chain, and national subcontractor network, this power plant relocation project was completed safely, smoothly, and in just six months.