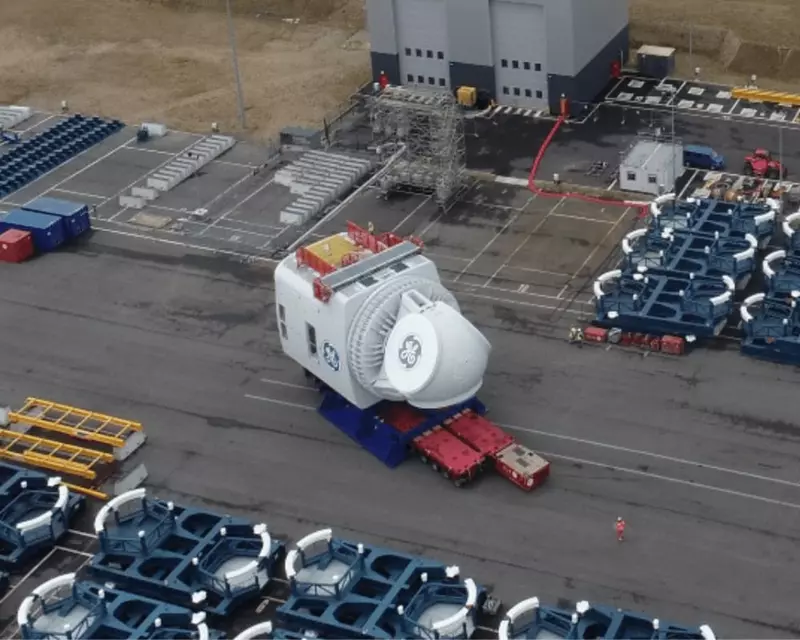 The turbine's two prototype nacelles, weighing several hundred tonnes, required transportation on site, while separately the yokes that position each blade during installation required load testing to ensure they could withstand the required load.
The clients called upon Mammoet to assist due to its expertise in engineering and supporting sequences of onsite lifts. Its role in providing turnkey turbine installation packages and load testing projects was also key to satisfying the client's needs.
Transportation of the first Haliade-X 12 MW nacelle took place at its factory in Saint-Nazaire, France. It was moved via SPMT approximately 200m, from the factory in which it was manufactured to the yard, forming part of the nacelle's global unveiling ceremony.
Two nacelles in total were transported by Mammoet and then loaded onto barges for shipment to Rotterdam, the Netherlands, and Blyth, UK. Here, each nacelle formed part of a test installation – one on land, one at sea – undergoing the certification and operational testing required to confirm their performance levels and reliability.
The weight of the nacelles was borne by 32 axle lines of SPMT in a 16 x 4 file configuration. A selection of load cells was used to perform the weighing operations. During downtime, the SPMTs were made available for a selection of smaller lifting tasks on site, enhancing their value to the project as a whole.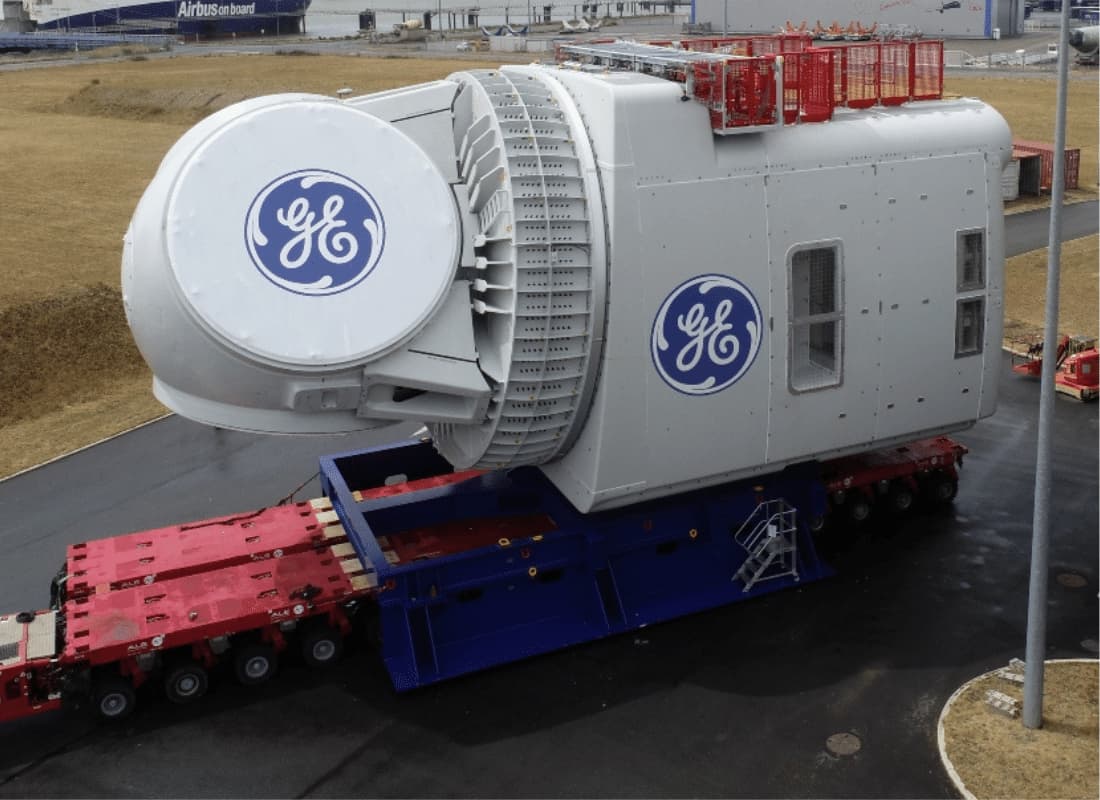 Concurrent with the launch ceremony, Mammoet completed lift operations to test the yokes that are used to install the Haliade-X 12 MW blades at sea. The yokes – known as Blade Eagles – are 170t and have dimensions of 32m x 10.5m x 14m.
To perform this testing, Mammoet provided a 150t-capacity LR1600 crane and a load cell in slings. The scope of this testing was to lift the 50t blade using the Blade Eagles through a series of angles of maximum of +15 degrees and a minimum of -30 degrees from horizontal and also to perform various friction tests.
This testing lasted for three days in total, following which the blades were placed back into support frames and the Blade Eagles placed on the quay for later collection by a vessel. This was the first lift of the longest wind turbine blade in the world.
The Blade Eagle yokes will be used for all offshore installations of the Haliade-X 12 MW. The turbine as a whole will undergo testing with an aim of mid-2021 for its first commercial production – following which it will start to generate annual gross energy of 67GWh at locations around the world.