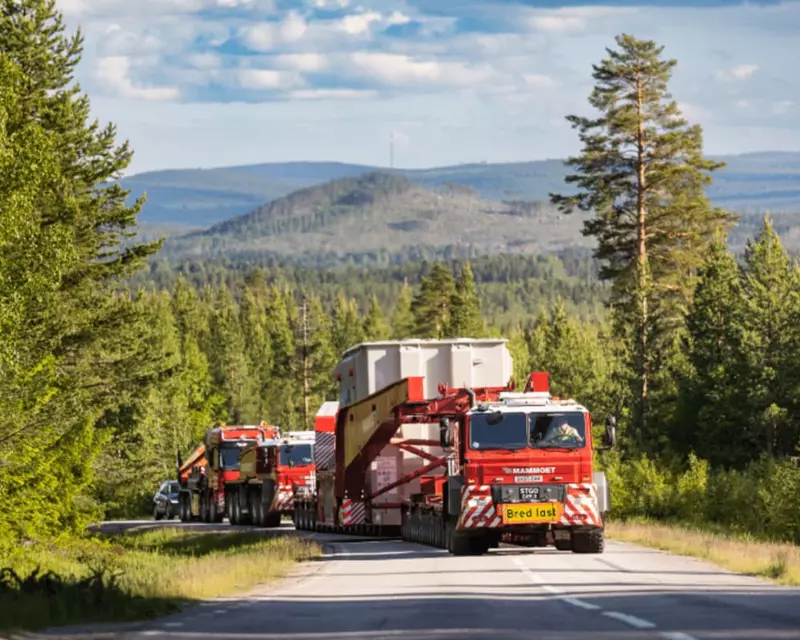 Expertise:
Project logistics

Skidding

Jacking
As part of the drive to zero carbon, Sweden is looking to increase its use of renewable wind energy to over 30% of its total power needs by 2024.
Central to this will be ensuring that the correct infrastructure is in place, which in turn has meant transporting turbine components and other critical equipment such as transformers through some of the country's most remote and mountainous terrain.
This was the challenge faced by energy company Ellevio during the development of what is expected to become the country's largest wind power cluster in the remote Ljusdal municipality. A giant 390t, 750MVA transformer was needed, but this would represent the heaviest transport ever to travel on Swedish roads and demand an unparalleled 270km, highly challenging route.
Getting the transformer to the site on schedule would require a combination of specialist expertise and equipment, with Mammoet working closely alongside freight forwarder Martin Bencher to deliver an integrated package from factory to foundation.
Plotting a clear passage
Strong preparatory work was a crucial first step to ensure the transport could move safely and smoothly; addressing issues with road strength, making sufficient space in built-up areas and plotting a clear passage over or under bridges.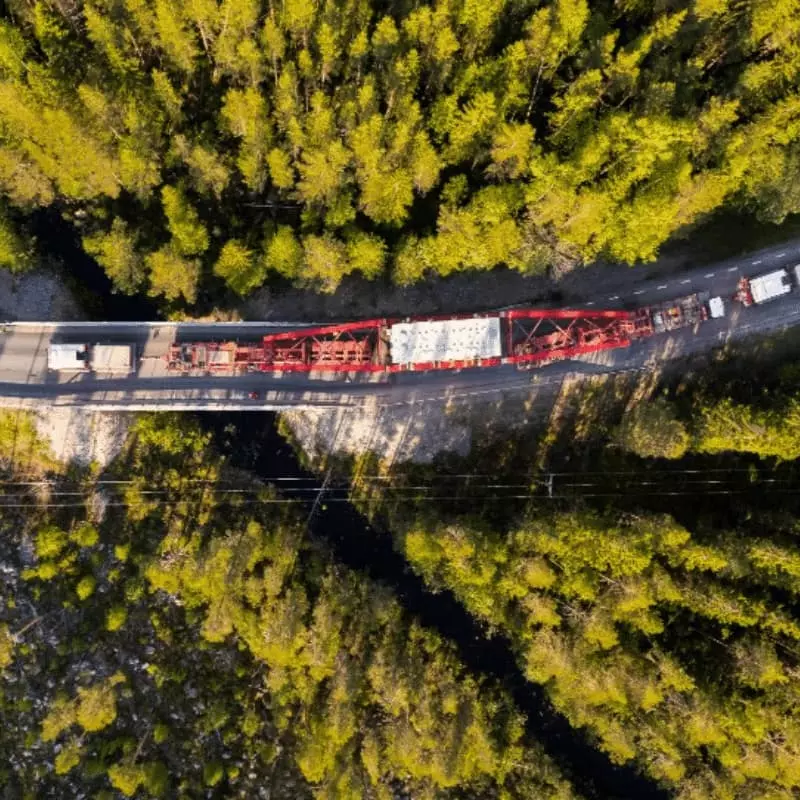 Mammoet provided crucial input here, as Brendan James Daley, Mammoet Sweden's Sales Engineer, describes:
"The vast majority of roads in Sweden are not typically designed for heavy transport, and so it was crucial to have a full picture of the route from early in the project. Using planning work already undertaken by Martin Bencher we used our Route Survey Tool to identify what was needed to ensure roads could accommodate the transformer and the equipment transporting it.
The length of the route was such that a range of quite unusual preparatory work needed to be undertaken.
Technical assessments of road and bridge strength, performed in partnership with Martin Bencher, showed that reinforcements were needed in many places to ensure the weights involved could be withstood. In other places, a 400mm depth of road had to be removed under some bridges to ensure sufficient headroom. All of this then needed to be coordinated closely to ensure the correct permits and permissions from local authorities and police were in place – not least for the four occasions where the route crossed a railway line."
Unparalleled equipment is king of the road
Moving an item of this size required specialist equipment, and Mammoet was able to draw on its extensive inventory from across Europe, to ensure the right equipment was available. Transport would be powered by a standard prime mover supporting two 700hp Trojan trucks, Mammoet's transport innovation that is capable of hauling 500t up a seven percent gradient.
The transformer was to be carried using the 400t capacity AL500 girder frame, a design unique to Mammoet that was developed specifically to allow maximum steering capabilities, reducing the need for street furniture and obstacles to be removed along the transport route. This would sit on two 16-axle trailers, with a further eight axles added under the transformer when crossing some of the smaller bridges on the route to ensure the load was spread appropriately.
The journey began at Hitachi Energy's facility in Ludvika, traveling 125km over two nights to reach Köping from where Martin Bencher managed marine transport to Iggesund. From here, there was then a final 145km route via land – although this was the most challenging section of the project.
Not only were the roads smaller in this less developed part of Sweden, but this stretch also contained four rail crossings where there were strict windows during which the load could pass, as well as five bridges where the additional eight axle lines were required.
With transport only permitted to occur at night, this meant an additional six nights were needed to reach the final destination: Tovåsen.
From here, a second specialist Mammoet team handled the jacking and skidding of the transformer into position on its foundation, ready to be installed and commissioned.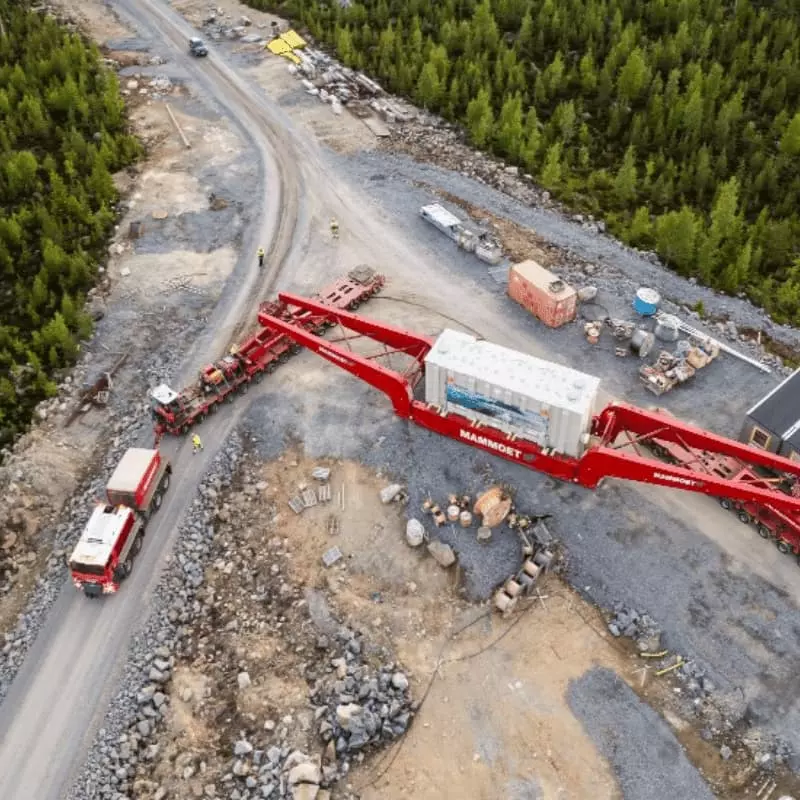 Despite the complexity of this unprecedented project, thorough planning and close and great partnership between Mammoet, Martin Bencher, Hitachi Energy and Ellevio meant that the transformer arrived on site as scheduled – allowing subsequent work to bring the wind farm online to continue without delay.