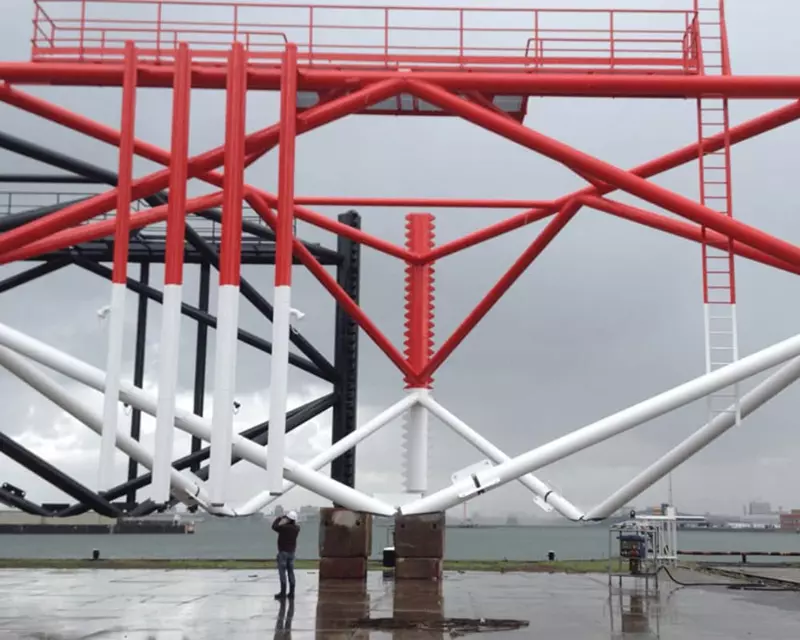 Expertise:
Heavy lifting

Crane lifting
Benefits:
Optimized schedule

Increased safety

Parallel operations
Beating the clock with parallel execution.
The Rowan Viking is a jack-up rig for drilling offshore wells in the oil and gas industry. For a drilling operation in the Norwegian sector of the North Sea, the rig had to be upgraded to work at greater depths and comply with Norwegian law.
This included extending the three legs, making safety modifications, and conducting a five-year periodic survey. Together with its client Damen, Mammoet devised a plan to carry out these operations in parallel, saving the rig operator 30 days of turnaround time.
The conventional method for carrying out these kinds of modifications is to execute all activities in chronological order: first, the extension of the legs, followed by the safety modifications, and the periodic survey last. A crane would be placed on the deck of the drilling rig to perform three lifts to extend the legs.
In this setup, safety modifications and periodic survey activities cannot be carried out during assembly, as the crane occupies the deck space. Furthermore, the lifting activities and working at great heights pose a safety risk to the crew carrying out the lifts and the people working on the rig. Though tried and tested, such a conventional linear schedule means turnaround time is relatively long and costly.
Together with Damen, Mammoet presented a whole new take on rig conversion. One that allowed the extension of the legs, the safety modifications and the periodic survey to be executed in parallel. This game-changing approach required a crane large enough to have the necessary reach and capacity, yet versatile enough to fit onto the quay.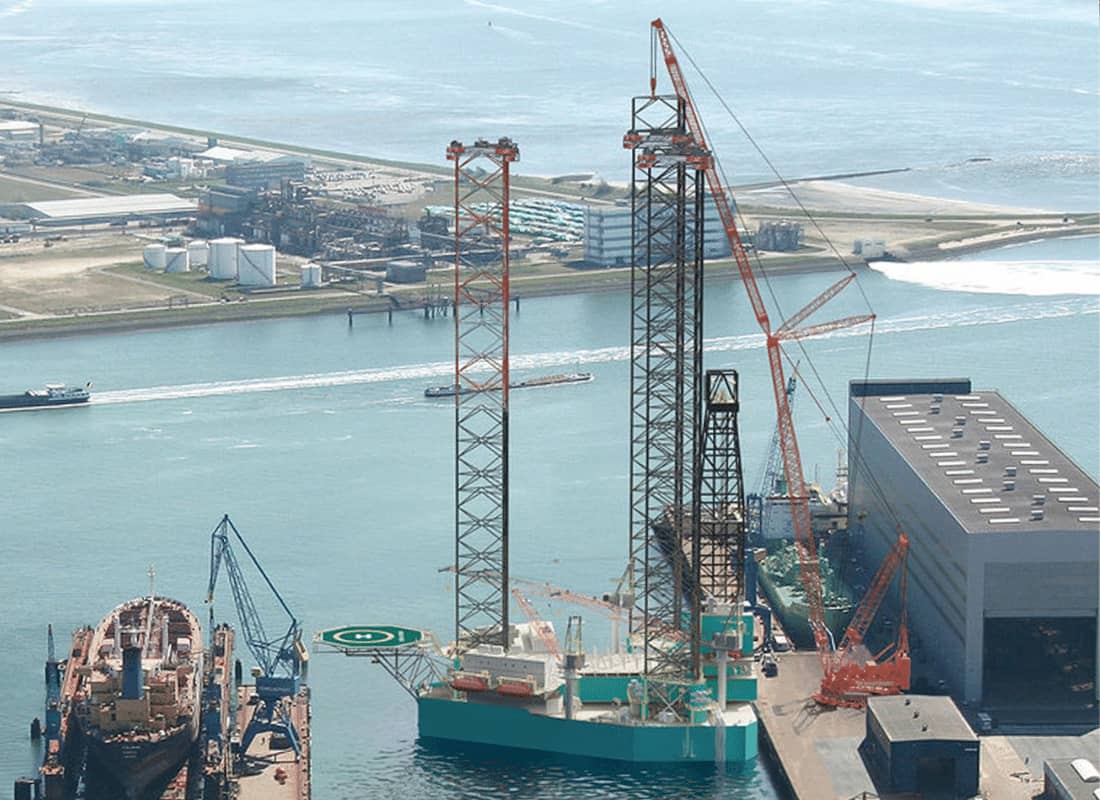 Mammoet's PTC35 ring crane met all of these criteria and more. With the crane positioned on the quay, activities on the deck of the rig could continue during the assembly of the crane, between the lifts, and while the crane was being disassembled. The only time when activities on deck had to be suspended was for safety reasons during the actual lifting and repositioning of the rig. The latter was needed for the crane to be able to reach all legs.
A leg extension of this magnitude had never been executed before in the oil and gas industry using this method. Mammoet's revolutionary approach shortened turnaround time for the Rowan Viking by no less than 30 days - no small feat considering the rig's $ 250,000-day rate.