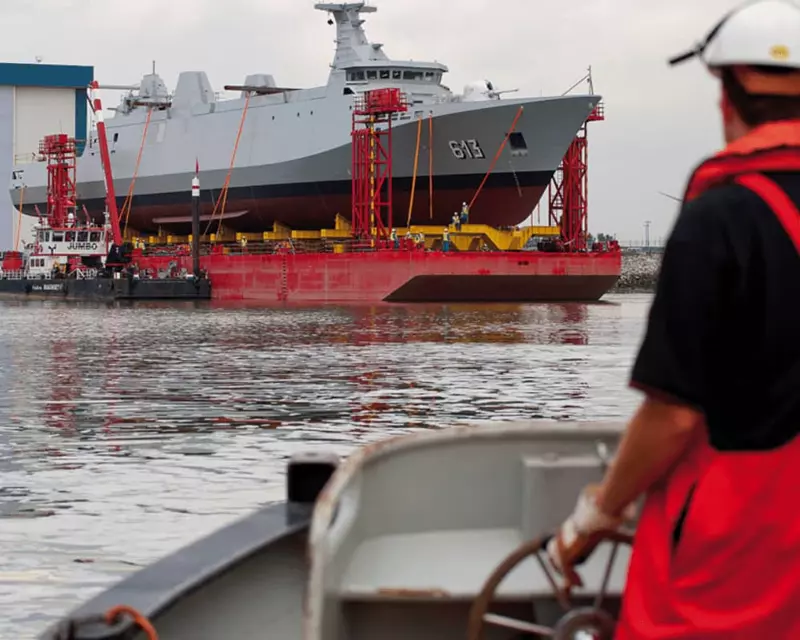 Expertise:
Load-in & load-out

Heavy transport

Marine transport
Benefits:
Reduced preparation

Optimized schedule

Increased safety
Together with naval ship builder Damen, Mammoet developed a completely new way to launch ships.
The Multi-Purpose Pontoon named 'Schelde' is designed to float ships faster, safer, and more efficiently than conventional methods.
The groundbreaking MPP removes the need for dry docks and load spreaders altogether, saving clients precious time and money. The launch of Damen's newest frigate was the perfect occasion to break into the latest innovation by Mammoet Engineering.
The launching of a ship is the culmination of months of hard work. As the essential final step in the process, there are many time-consuming logistics and risks to consider. To make the procedure safer and more efficient, Mammoet has developed a revolutionary floating method.
Combining the Schelde MPP with SPMTs, ships can now be moved from their construction site and into the water in a safe and controlled fashion. The Damen frigate's maiden voyage was also that of the Schelde MPP.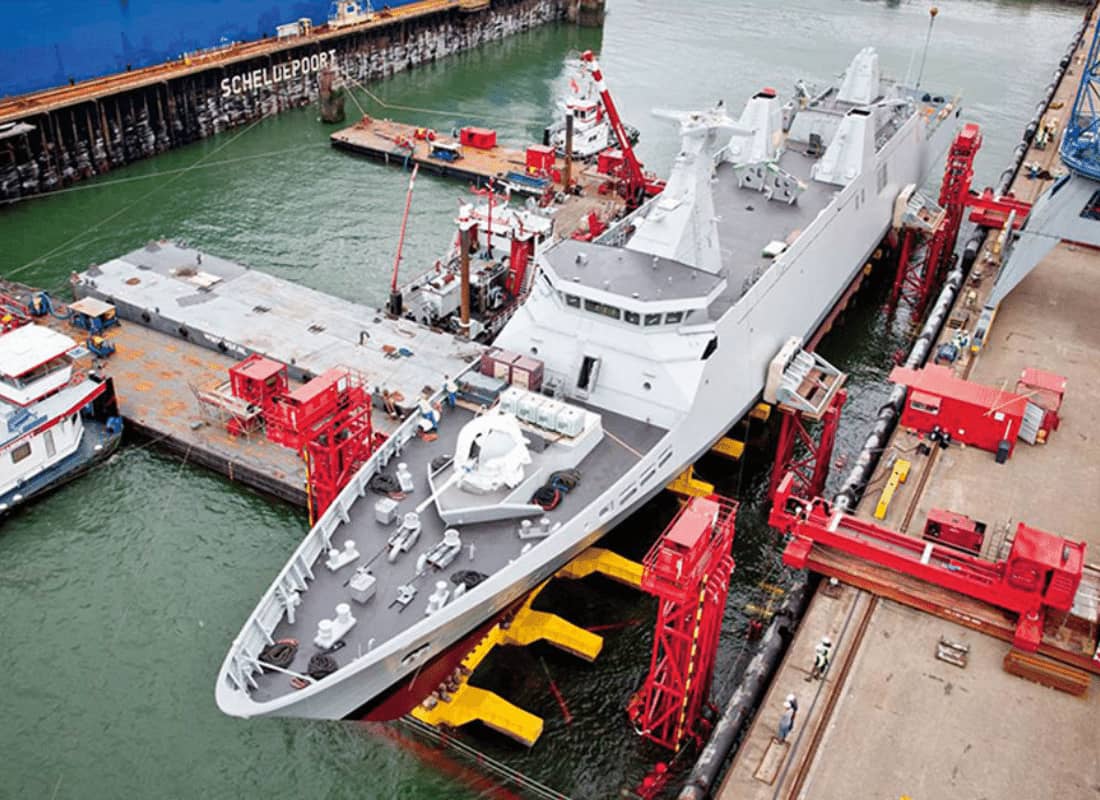 Using SPMTs, the frigate was moved from the construction building directly to the quay and onto the pontoon. At high tide, the Schelde was moved to deeper water, where it was joined by two other pontoons fitted with winch frames. Using winches instead of the traditional ballast towers is a much better-controlled method.
Our team used a tailor-made computer system to gradually submerge the pontoon by controlling the winches and the ballasting pumps of the Schelde. The frigate was floated under perfect control, eliminating the need for dry docks in the launching process.
With the innovative Schelde MPP, ships no longer have to be built in dry docks. Instead, valuable dock space can be reserved for maintenance and emergency repairs – another major advantage of this pioneering technology that makes the floating of ships faster, cheaper, and more flexible.
Since its first assignment, the Schelde has been successfully used to launch many other vessels.