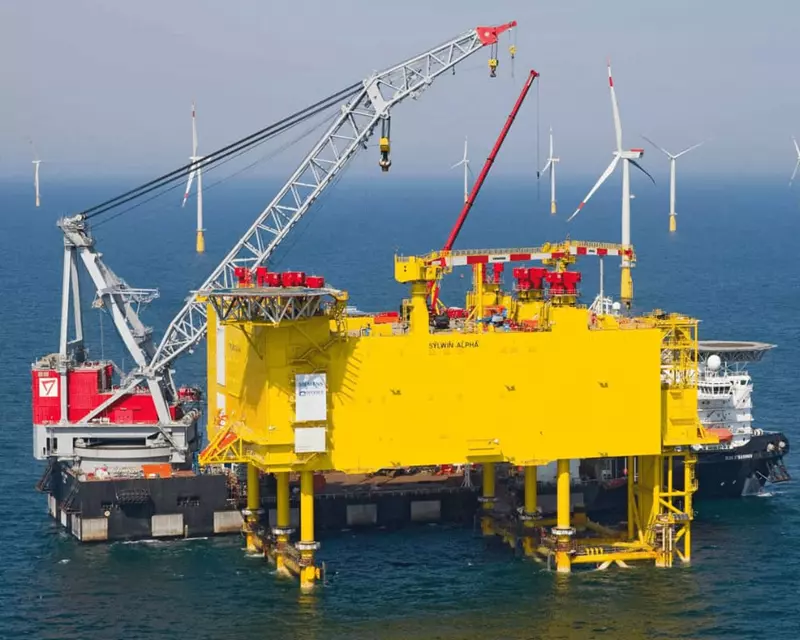 Benefits:
Reduced preparation

Optimized schedule
Giving a whole new meaning to reverse engineering.
Electricity transmission system operator Tennet commissioned a new converter platform to service the DanTysk, Sandbank, and Butendiek wind farms.
At 83 meters in length by 56 meters wide and 26 meters high and weighing 14,000 tons, the Sylwin Alpha platform was the biggest ever installed in the North Sea.
Mammoet was brought in to raise the platform 15 meters once it had been placed on its jacket. In a revolutionary move, Mammoet reversed the normal positions of the lifting equipment to raise the platform. As a result, installation time at sea was reduced by no less than thirty days.
Converter platforms are designed to be lifted at sea after installation on the jacket. Each of the six platform legs has a jacking house built around it at deck level. The conventional method for the installation of converter platforms is to mount strand jacks at the jacking house and anchor blocks on top of the platform leg.
The jacking house is a small space, which makes installing a 4500-kg strand jack complicated work. A similar problem occurs during disassembly. Removal of the strand jacks from the jacking houses involves rigging the anchor block, removing the wires and the anchor block, and finally removing the strand jack itself. A procedure that can take up to 50 days for 44 strand jacks in total.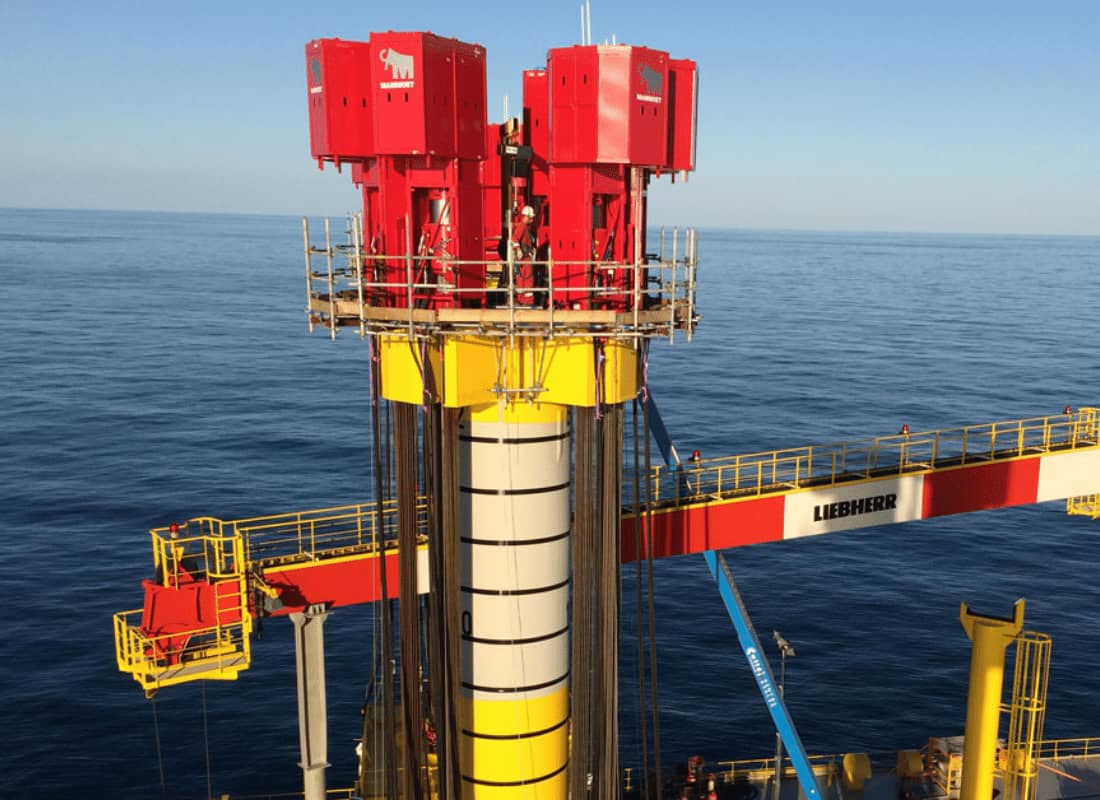 Mammoet invented a groundbreaking way to install the system, which basically meant turning it on its head. Mammoet installed the strand jacks on top of the platform legs instead of on the jacking house with special constructions called strand reel frames designed especially for this project.
The reel frames were constructed so that the wires would wind back up on the reel while pulling up the platform, eliminating the need for time-consuming wire removal. In turn, the anchor blocks were installed at the jacking house.
Weighing a mere 600-800 kg, Mammoet simply lifted the anchor blocks onto a pallet truck and rolled them in and out of the jacking houses. The Mammoet method made it possible to remove the strand jacks straight after the lifting operation, without having to remove the wires from the unit first.
With the new method, it took just 10 days to complete the operation at sea. Lifting only took one day, and removal of the equipment was just eight, making it possible for Tennet to start commissioning the platform one month earlier.