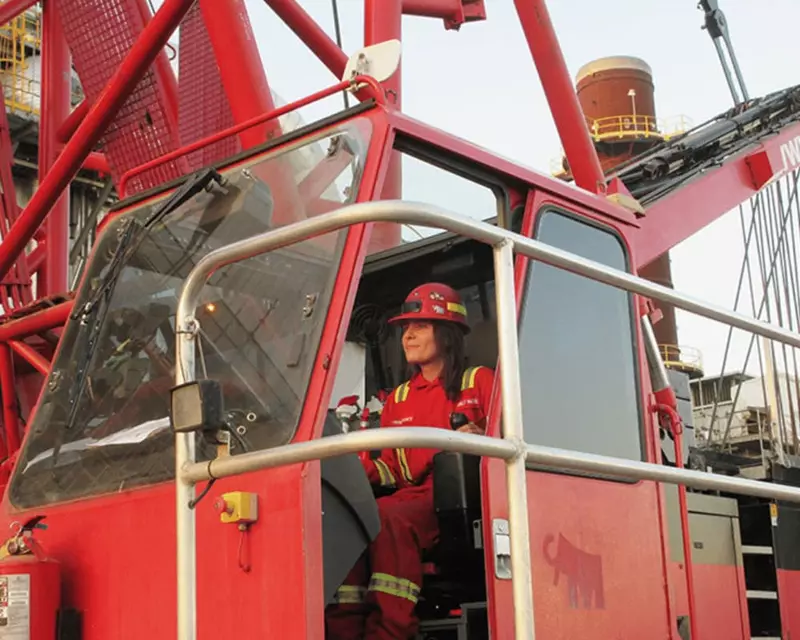 Six-crane deployment minimizes downtime for the plant.
During the spring shutdown of a hydrogen plant in northern Alberta, Canada, Mammoet was contracted to provide crane services for the planned maintenance of the high-priority facility. Creating a safe and efficient working environment during a pandemic required Mammoet's detailed knowledge, gained from many years of experience working on plant turnarounds.
The Fort McMurray team provided approximately six cranes, ranging in size from an 18-tonne carry deck all the way up to a 385-tonne crawler crane. To perform the large number of hoists required, Mammoet's team supplied a variety of crane types, including several RT and AT cranes. At the center of the "sea of red booms" was a massive LR 1350 crawler crane configured with a luffing jib, proudly towering above the rest.
Notable within this shutdown was the presence of no fewer than five female Mammoet employees. One of the crane operators, Marley MacNeil, has been with Mammoet since 2014 and noted that "ten years ago, having five female employees on a shutdown would have been unheard of."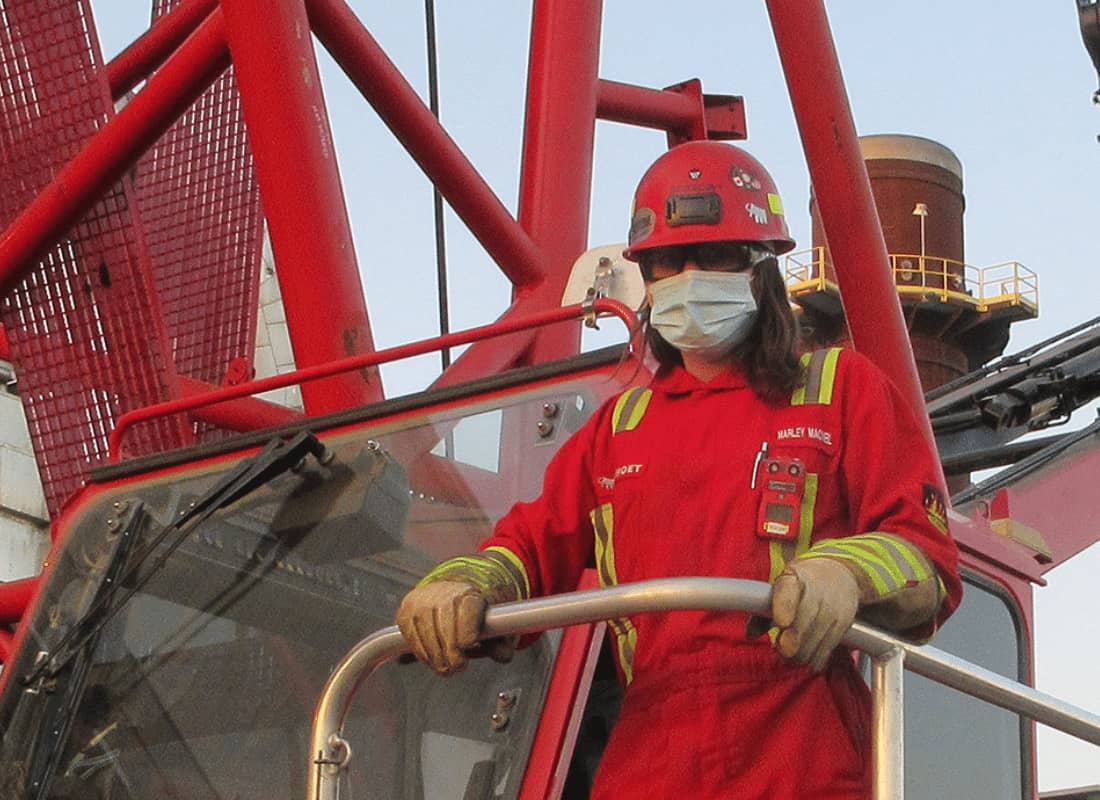 MacNeil trained and operated the LR 1350 for the duration of the shutdown, an experience that she explained was an opportunity, as she rarely has the chance to work with crawler cranes. Recapping her work with the LR 1350 during the shutdown, she described it as "a highlight of my career!"
Known within her team for being an extremely motivated, hard worker, MacNeil is highly interested in the equipment and in further developing her expertise. When asked about her future goals in the industry, MacNeil expressed her desire to continue "learning more about cranes I don't have much experience on, expanding my knowledge of all of Mammoet's cranes and fine-tuning my expertise."
In the pursuit of growth for Mammoet's operations and employees, we aim to provide opportunities for skill development both on and off the job site. We are proud to help our workforce to expand their knowledge and impact as professionals and as people and continue to push for positive changes in our industry.