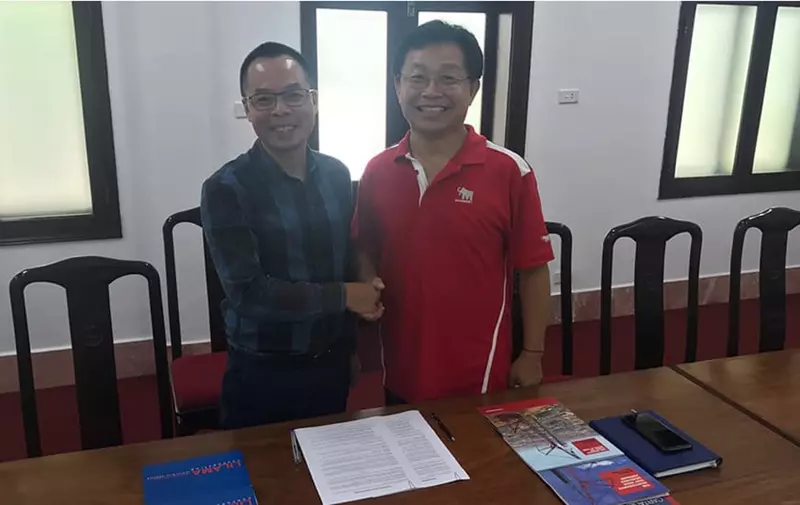 Expertise:
Heavy transport

Heavy lifting
The leading Vietnamese construction company and Mammoet have signed a memorandum of understanding (MoU) for heavy lifting and transport services.
Lilama, established in 2000, works as an EPC contractor on multiple domestic and overseas industrial projects, such as thermal and combined cycle power plants. Lilama also carries out mechanical and equipment manufacturing and machinery installations.
Mammoet has signed a memorandum of understanding to work with Lilama on upcoming projects. This collaboration includes Mammoet's early involvement in project planning and engineering.
"In many projects, the heavy lift and transport activities define the critical path of the construction phase. We welcome the opportunity to work closely with Lilama and their engineers to optimize the project execution at the design stage. Combining forces will bring added value to the construction schedules of various projects." Mr. ChongKook Cho, Managing Director of Mammoet Korea.
While Lilama already has a fleet of cranes and transport equipment, the MoU will provide access to Mammoet's global fleet of cranes and specialized equipment, expanding the range of solutions available in Vietnam. Mammoet has over 200 years of experience in engineered heavy lifting and transport around the world, including projects in Vietnam, such as Nghi Son Refinery and the Bien Dong project.
Mr. Hoang Minh Khoi, Deputy Manager Business & Technical Dept., Lilama Corporation stated: "The collaboration will allow Lilama and Mammoet to optimally utilize local resources which helps us increase our cost-effectiveness."