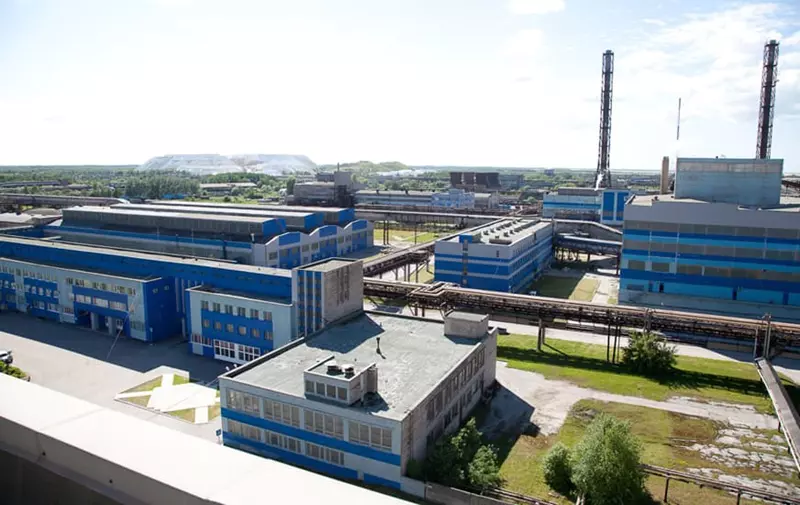 Mammoet Russia has been awarded a contract by Velesstroy to support the construction of a new ammonia plant in Kingisepp, Russia. The plant is under development by EuroChem Group.
With a design capacity of 2,700 tonnes per day, the future ammonia plant in Kingisepp will use the latest technology for ammonia production which is more efficient, environmentally sustainable and in accordance with high industrial safety regulations. The future plant is anticipated to create over 250 jobs in the region and pay over RUB 3bn in tax annually.
Mammoet's scope includes the installation of 20 oversized and heavy components with its PTC35-DS. The crane will stay at the site from August to December 2017. During this period it will relocate on-site up to five times, using sets of crawler units. The PTC is a ring crane, which means it is mounted on a large steel ring. This feature allows it to combine great lifting capacity - up to 5,000 metric tons - with a long reach. It also offers a relatively small footprint, flexible configuration, and quick mobilization. It can be moved, using the crawler units, while remaining assembled which will save the customer months of valuable construction time.