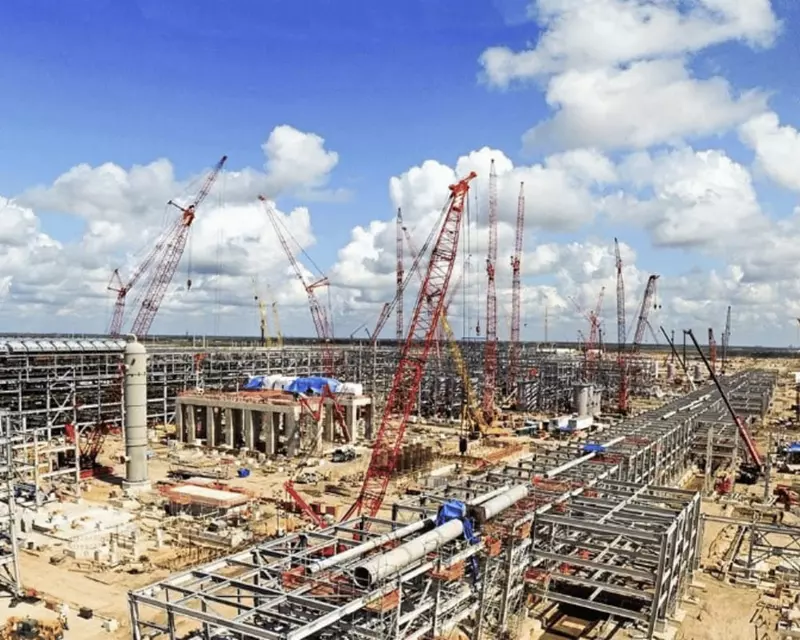 Expertise:
Heavy transport

Heavy lifting

Crane lifting
Benefits:
Parallel operations

Simplified management

Increased safety
Scope includes heavy haul and lift services of cargo up to 10,000t.
Mammoet-Haisla Joint Venture is pleased to announce it has been awarded the heavy lift and heavy haul contracts for LNG Canada through JGC-Fluor Joint Venture in Kitimat, British Columbia, CA.
This project aims to export Canadian natural gas to Asian markets, and in the process, put Canada on the global map of LNG exporting countries and create a world-class liquefied natural gas (LNG) industry in British Columbia and Canada.
Under the agreement, the scope includes receiving all oversize equipment and modules at the Module Offloading Facility (MOF), transporting to the project site, and lifting them onto final foundations. Over the span of three years, Mammoet-Haisla JV will be responsible for the horizontal and vertical movement of more than 350,000t of equipment; the largest items weighing greater than 10,000t each.
Phase one of the multi-year construction is set to begin in January 2021. In preparation for the much-anticipated commencement of the LNG Canada project, Mammoet-Haisla JV will continue to provide off-loading services for incoming pipe piles for the remainder of the year.
Mammoet is excited to work with the Haisla First Nation as partners and to draw on our broad expertise as an industry leader in effectively delivering major LNG projects worldwide, including in the USA, Australia, and Russia.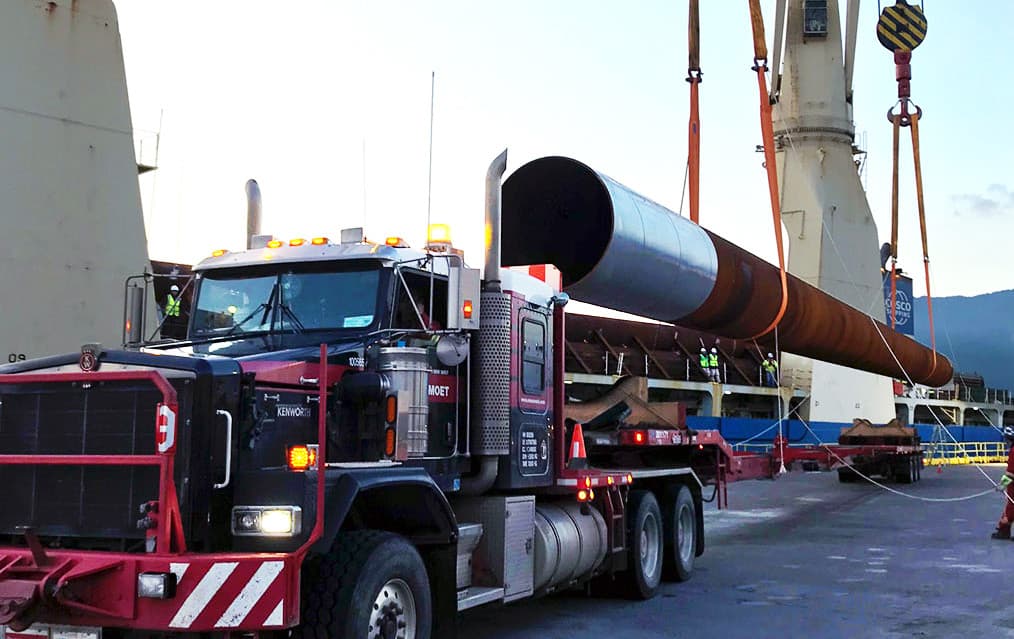 Offloading pipe pile onto a trailer in Kitimat, British Columbia, CA