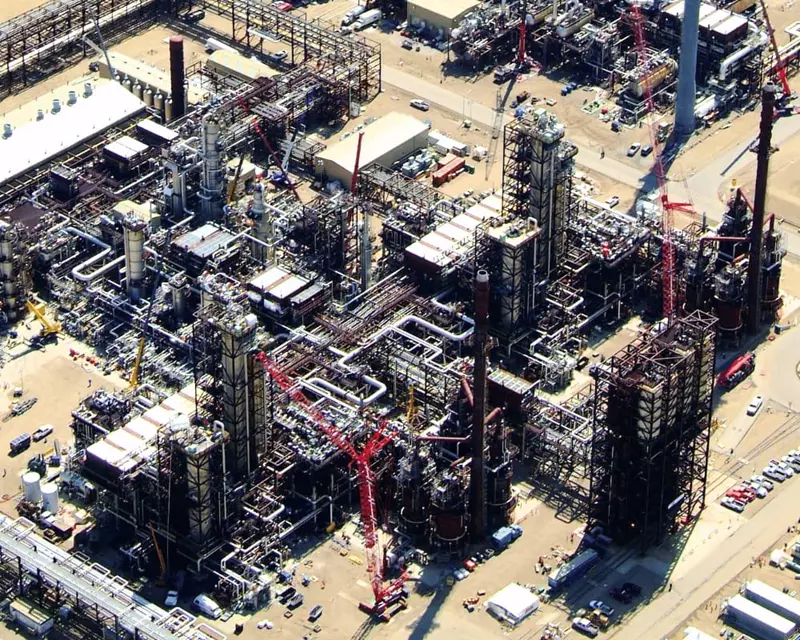 Expertise:
Crane lifting

Heavy lifting

Heavy transport
A large fleet of Mammoet equipment and personnel is in the process of being mobilized as Mammoet Canada prepares for a busy season of shutdown projects in Alberta.
Starting this month Mammoet will assist in over 10 shutdowns, many of which are large oil-producing facilities. Personnel and equipment will work around the clock for the next three months to safely and efficiently carry out the scope of work.
Planning for these shutdowns occurred up to nine months ago. Mammoet has worked closely with its clients to shorten schedules and optimize the use of on-site resources by carefully planning project work at the same time as shutdown work. This will minimize the costs associated with mobilization and increase efficiencies by right-sizing the required crane fleets to handle the scope of work.
Mammoet Canada Western Managing Director, Tom van der Enden, said the increased activity is welcomed following a slowdown in the second half of 2016 and 2017. "The coming shutdown season, coupled with planned project and day market activity, will bring back a healthy utilization of our fleet. Our forecast for project and day market is also looking favorable."
Over many decades, Mammoet has built up extensive experience managing and executing shutdown activities, using practical, industry-specific expertise to carry out a safe and efficient execution.