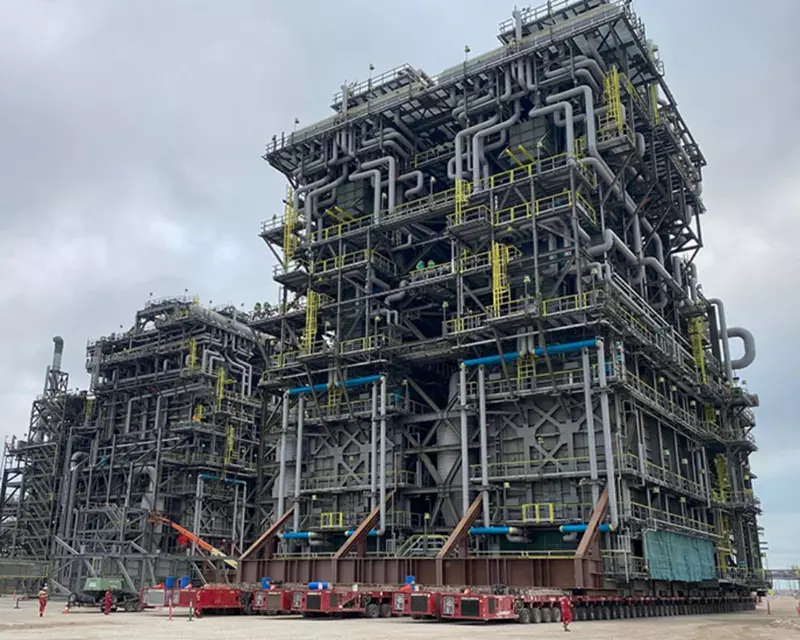 Transport of oversized modules takes first place at SC&RA Awards.
At the end of April, Mammoet's USA team won a Job of the Year award at the Specialized Carriers and Rigging Association's (SC&RA) Annual Conference in Washington D.C. The award was for Hauling Job of the Year in the Moving project category which highlights transports done using specialized equipment such as self-propelled transporters, dollies, and crawler assemblies. The purpose of the SC&RA awards is to give special recognition to members that perform exceptional achievements in solving problems encountered in rigging and hauling.
Mammoet presented the successful completion of the transport of the furnace modules for the Gulf Coast Growth Ventures plastics manufacturing facility in San Patricio County, Texas. In 2021, the heaviest modules of the project, the furnaces, were transported successfully.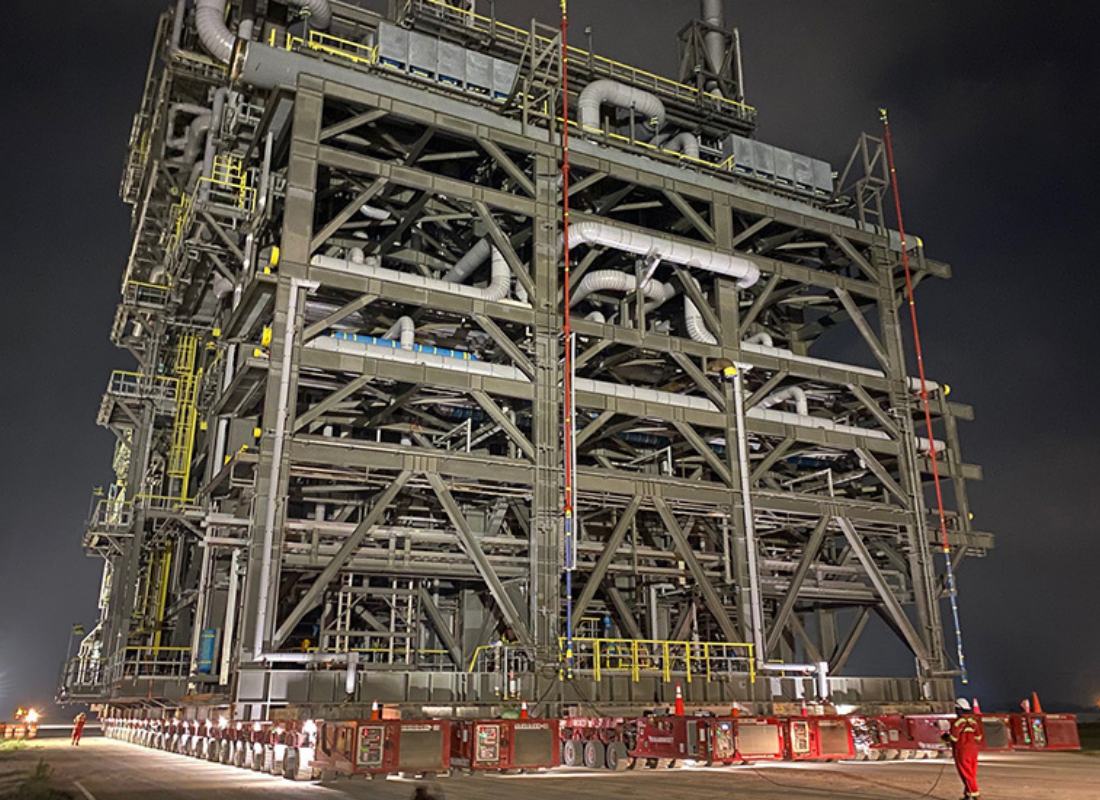 The largest furnace module measured approximately 91m long by 43m wide, towered over 21m tall (300 ft. long by 140 ft. wide and nearly 170 ft. tall). and weighed in over 8,000t. A single module required seven trains of SPMT trailers at 46 axle lines in length and each module was transported along a dedicated eight-kilometer, or 4.7-mile, heavy haul route using SPMTs.
Over the course of three years, Mammoet crews completed the heavy haul of approximately 195 loads for the construction of this facility. During the planning phase, Mammoet was asked to supply up to 800 axle lines of SPMT; however, at operational peak, the team utilized almost double that - 1,578 axle lines of SPMT - to ensure continuous delivery of modules to site. By pooling global resources from over six international locations, Mammoet was able to supply all the axle lines for each of the transports in-house.
The integrated approach, sharing of resources, and collaboration from all parties on site led to the successful completion of the project safely, on time, and on budget.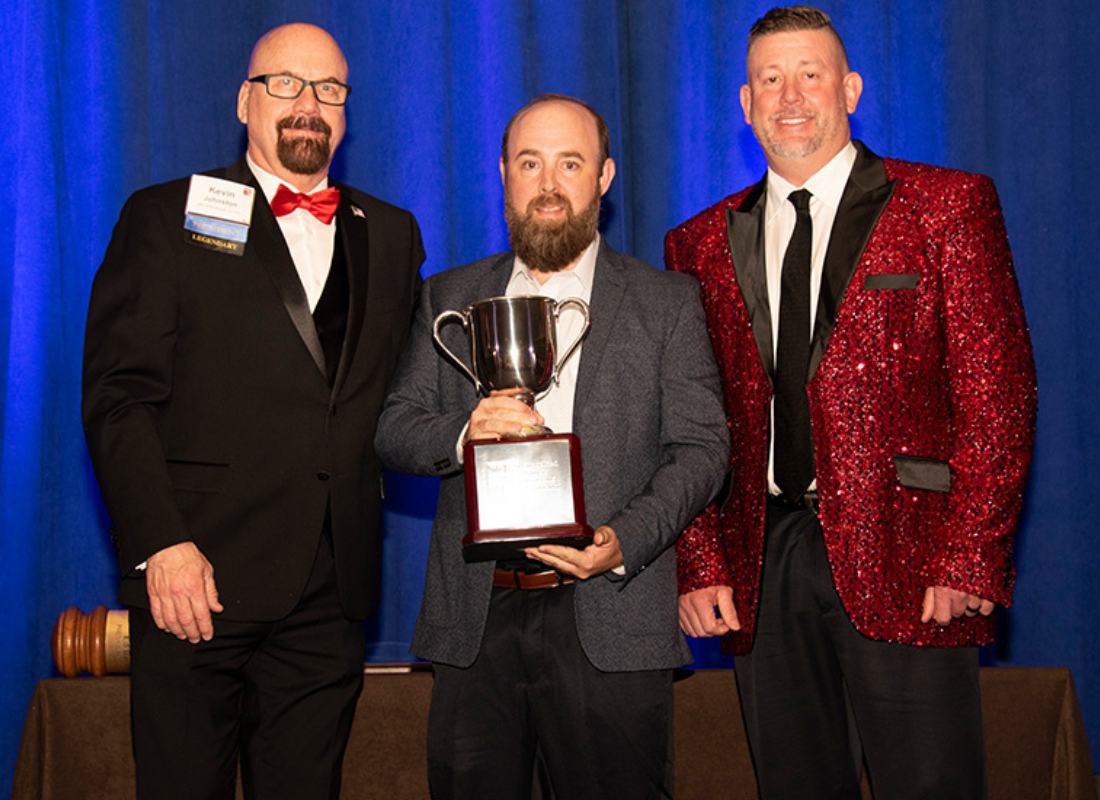 The SC&RA, a trade association with more than 1,400 members from 46 countries, is dedicated to advocate, educate and provide networking opportunities to support the heavy lift industry in operating safely, legally and profitably around the world. This annual event attracts owners, CEOs, management, and leaders in the industry.
Play video