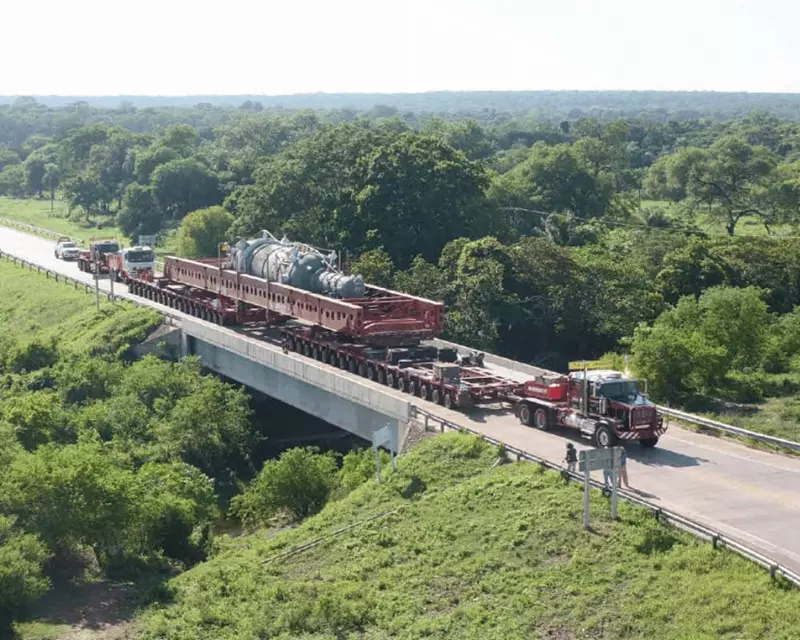 Expertise:
Project logistics

Crane lifting

Marine transport
Benefits:
Protected infrastructure

Reduced preparation

Simplified management
Taking the road less traveled can make all the difference.
In a remote corner of Bolivia, Samsung Engineering was building a urea and ammonia plant for YPFB. The biggest challenge was transporting 50 heavy components, shipped by sea, to the secluded construction site.
With the most obvious routes off the table for logistic reasons, Mammoet elaborated on a remarkable alternative.
With the help of a specialized crane, they unlocked a route no one else had considered, involving an inland river and barren landscapes. After a 3,200-kilometer journey, Mammoet safely delivered the components to this seemingly unreachable neck of the South American woods.
Mammoet proposed shipping the components by barge up the Parana River from Uruguay to Puerto Aguirre, on the border of Brazil and Bolivia.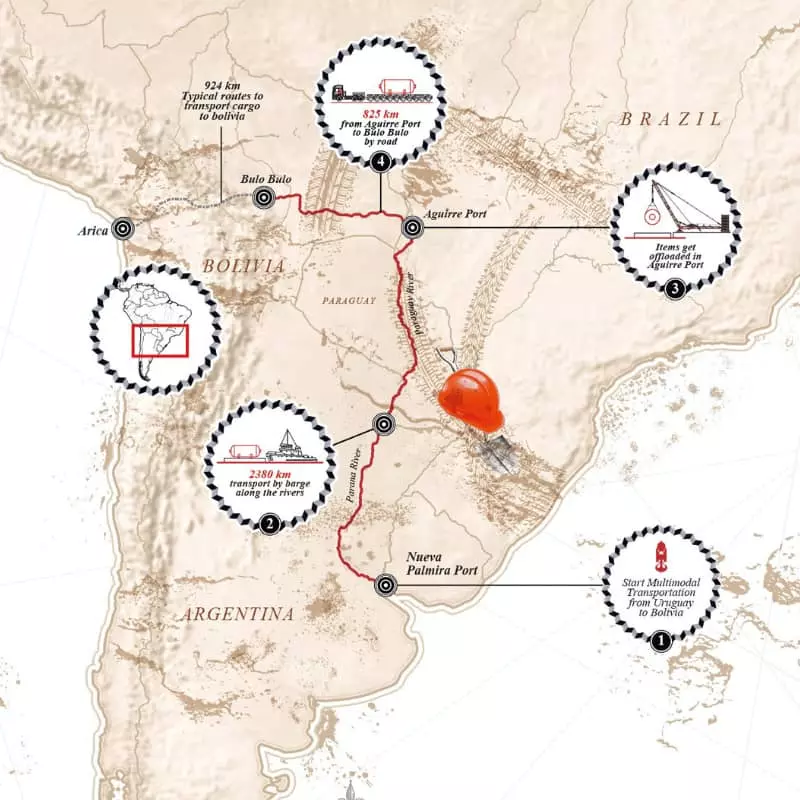 Though unflawed by narrow tunnels or security risks associated with alternative options, this route came with challenges of its own. For starters, the reception of the sea transports in Uruguay meant we had to deal effectively with the limited availability of river barges that also needed reinforcements to enable transport of the oversized and heavy components.
Furthermore, Puerto Aguirre is a small port without heavy-lifting facilities needed to transship the heavy loads onto our trailers. Finally, the overland leg of the journey crossed rivers, villages, and a city, all of which had to be navigated safely and swiftly.
The key to enabling the best possible route was Mammoet's MTC15 crane. Designed to create heavy-lifting facilities in challenging locations, the MTC15 is capable of unlocking otherwise impossible transport and delivery solutions. Such as turning a small quayside like Puerto Aguirre into a heavy-lift terminal.
As for the barges, Mammoet managed their reinforcement and the transshipment of the loads from the ships safely and on time. From Puerto Aguirre, Mammoet took the components on an 825-kilometer road trip over bridges, through the city of Santa Cruz, and up a steep hill to their final destination.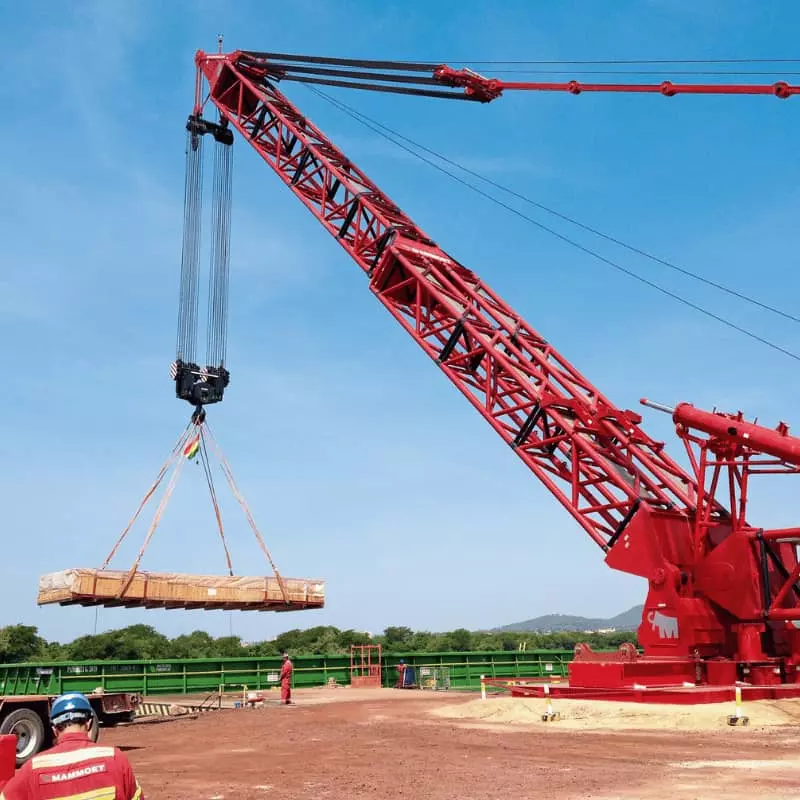 One bridge, in particular, was neither strong nor wide enough to carry the heavy load. So Mammoet designed and built a temporary crossing after obtaining all required governmental authorizations.
After a 3,200-kilometer journey, the transport was delivered to Bulo Bulo, where three heavy-lift cranes installed the components.
By combining innovative equipment, creative thinking, careful planning, and extensive expertise, Mammoet overcame distance, terrain, and the unexpected, solving Samsung's challenges in the fastest, safest, and most cost-effective way.