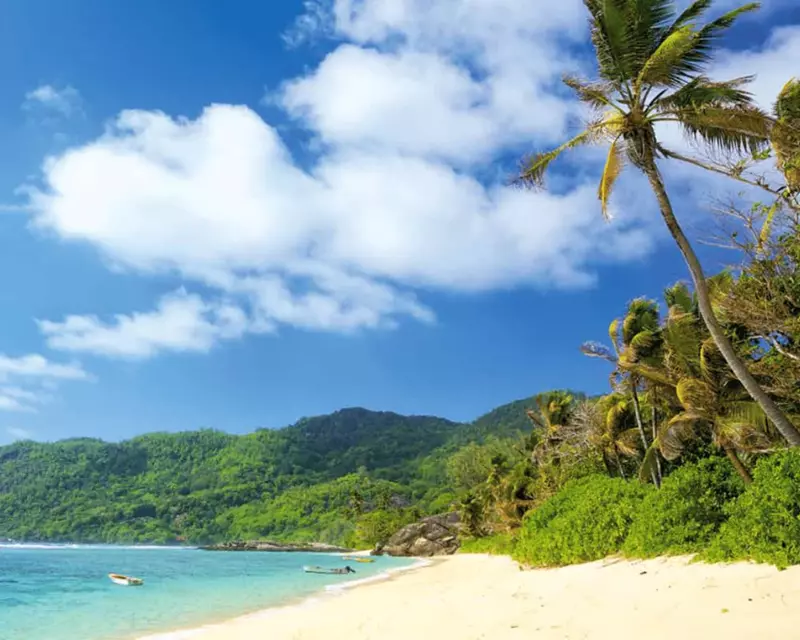 Expertise:
Heavy transport

Marine transport

Load-in & load-out
Benefits:
Optimized schedule

Protected infrastructure

Reduced disruption
Delivering just in time to a remote location.
Africa's Seychelles islands evoke a traveler's dream of white sands and turquoise waters, and their thriving economy has grown steadily over the last ten years. However, the key to future economic growth is a reliable electricity supply, required for tourism, local manufacturing, fishing, and various new economic developments.
The state's main utility provider had identified that three new diesel engines needed to be installed – two for capacity extension and one for replacement of diesel engines that had recently burnt out. Mammoet was asked to help power up the homes, businesses, and lives of over 28,000 customers.
In 2014, electrical demand on Seychelles' main island of Mahé was fast approaching capacity. On the neighboring Praslin island, older diesel engines had already burnt out, threatening the safe electricity supply to thousands of families and businesses relying on it every day.
With the expansion the key to future demand, Mammoet was asked by our client Deugro Deutschland Projekt GmbH to transport and install two 130-ton engines on Mahé Island. A third, 65-ton engine had to be shipped 45km to restore full capacity on Praslin Island. Seychelles is geographically remote, so operating in them requires planning and creativity. Mammoet carried out an extensive route survey to optimize the approach. To save time, it was decided to split the project across two crews running in parallel.
During one site visit to Praslin, the team identified another timesaving opportunity: a temporary beachfront being used for hotel construction. It was only one kilometer from the lay-down site, much closer than the island's regular jetty. Using the beachfront as a landing area would further reduce the critical path of the project.
Once arrived at Mahé's main port, the first crew took two diesel engines to the island's Victoria Power Station using SPMTs. That part was easy enough. The third, 65-tonner was shipped to Praslin. With some creative engineering, the beachfront identified earlier had been reinforced with steel plates and some compaction, making it a perfect temporary port for the diesel engine en route to its installation point.
Working for two crews simultaneously significantly decreased the already tight schedule. In the end, all three engines were safely delivered on time, without any disruption to the island's electricity. Both Mahé and Praslin islands could maintain their dynamic pace, welcoming the tourists who flock to enjoy its sea, sand… and power supply.