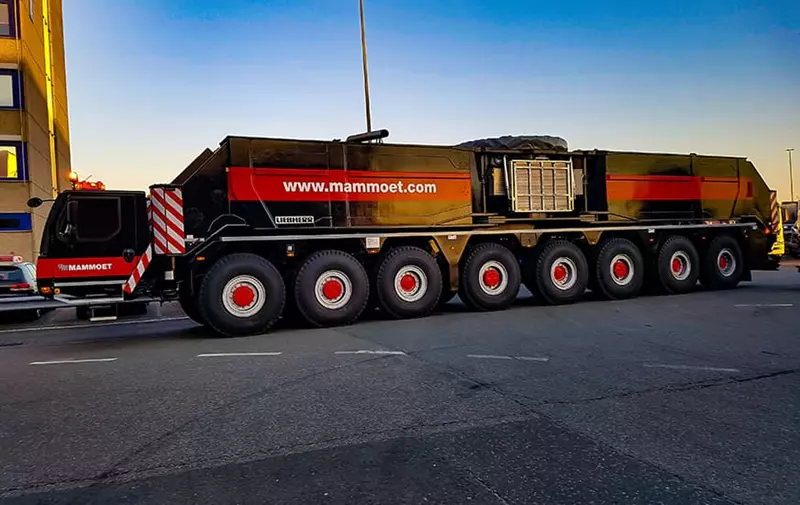 Expertise:
Heavy lifting

Crane lifting
Fleet extension with another LG1750 helps customers realize higher and more powerful wind turbines.
Currently, wind farms in Australia are being installed at an even greater scale in order to generate more electricity to meet the renewable power targets set by the Australian government. Hub heights and therefore rotor blades, nacelles, and tower sections are all growing taller, which subsequently requires larger cranes to carry out the installation. Mammoet is welcoming another new LG 1750 crane to its existing Australian fleet to help meet the demands of a fast-growing Australian wind market.
The LG 1750 crane is specifically designed to meet wind turbine erection requirements. With a 750-ton capacity, it is the strongest lattice boom mobile crane in the world. Operations Manager Mammoet, Riki McMahon, said this makes the LG 1750 the ideal crane to work with higher and more powerful wind turbines.
"The addition of these cranes ensures we are equipped for the future developments and demands of the market," he said. "This is on top of our highly specialized team of professionals, our extensive fleet of main cranes ranging from 300 to 750 tons, and our experience gained over decades installing wind farms around the world. We are in the best possible position to optimize wind farm construction processes for our Australian customers," he said.
Mammoet is a global market leader in wind farm installations and has over 15 years of experience erecting wind farms in Australia with a strong track record of heavy lifting, mechanical and electrical installation. Furthermore, Mammoet is now also offering wind transport services in Australia and is currently working on a project in Western Australia as well as two other projects on the East Coast.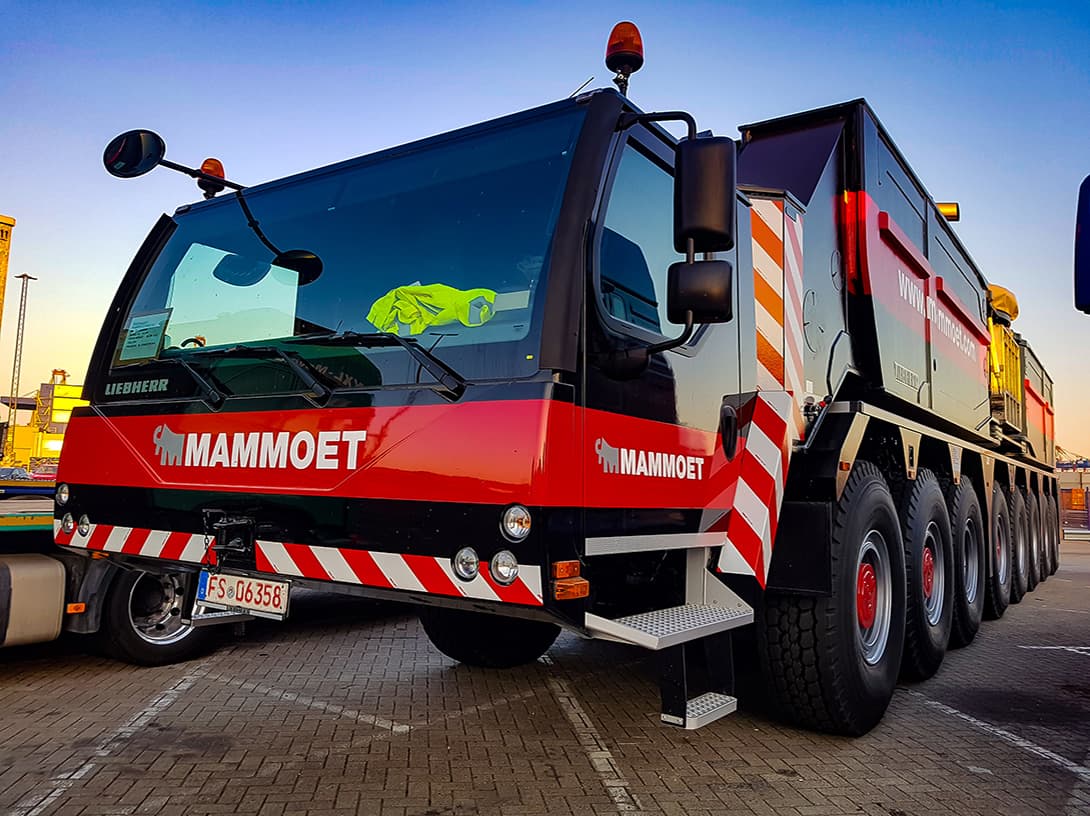 LG 1750 at the port waiting to be shipped