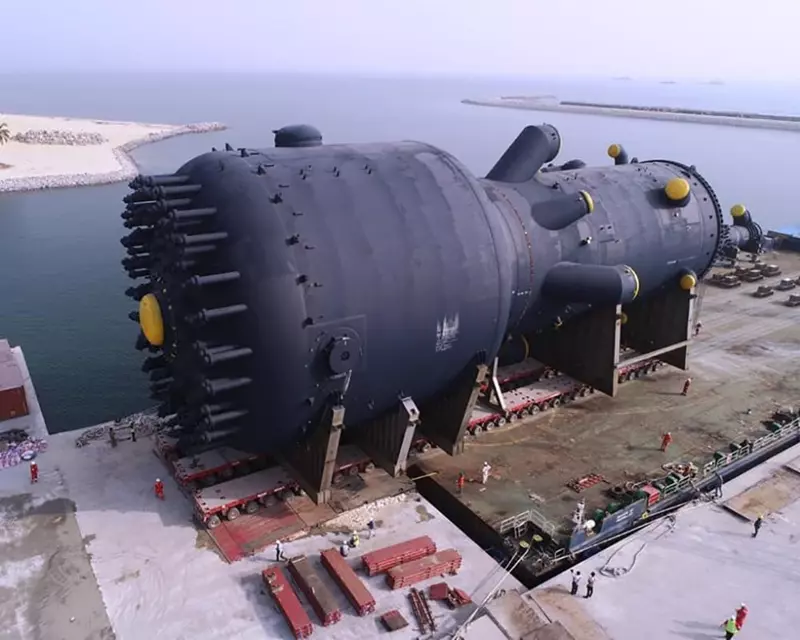 Mammoet moves the largest components for the Dangote Petroleum Refinery, the world's largest single train refinery.
As the engineered heavy lifting and transport contractor on the Dangote Petroleum Refinery construction project, Mammoet has successfully and safely received and transported the majority of heavy refinery components for the project.
This includes a 3000-ton regenerator, which is the heaviest item ever to be transported over a public road in Africa. Upon completion, the Dangote Petroleum Refinery will have the capacity to process 650,000 barrels of crude oil a day. It is expected to have a significant impact on the Nigerian oil and gas industry and the nation's overall economy, reducing its dependency on the imports of petroleum products and bringing major employment opportunities. Mammoet's meticulous level of planning and execution, along with the strong support of Nigerian partner Northridge Engineering, have ensured all vital components are delivered to the site safely and on schedule.
Mammoet received the cargo at the new Dangote Quay Lekki, which was specifically built for the project. The components, ranging in weight and dimensions, were either received from the ship's hook onto SPMTs or directly loaded off from Ro-Ro vessels. They were then transported over a 10-kilometer route. Once on site they were placed into storage on freshly paved Enviro-Mat, Mammoet's innovative and sustainable solution for ground reinforcement, which is also being used to provide the main crane hard stands.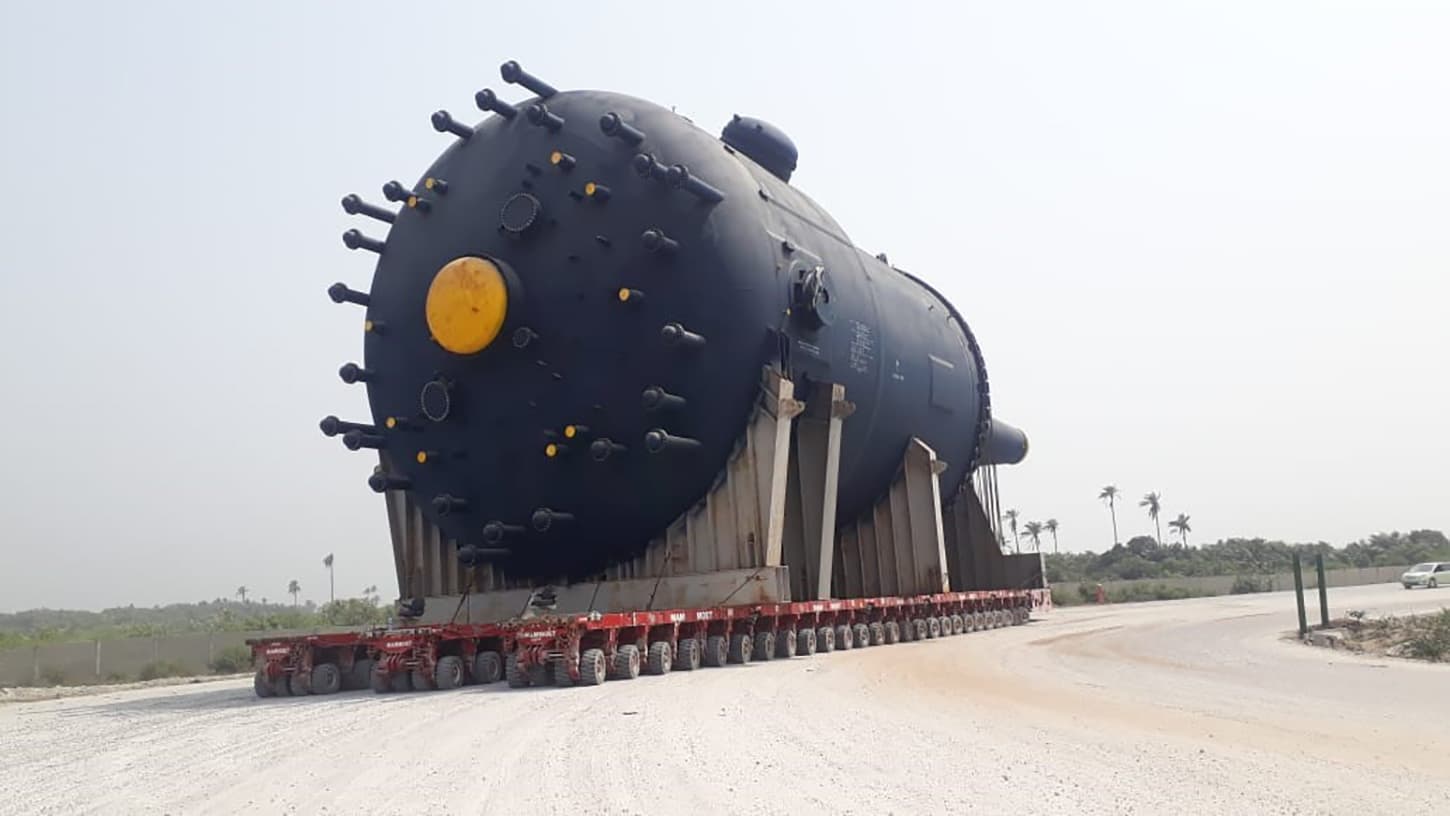 Transporting the 1673-ton reactor to the project site
The 3000-ton regenerator measures 56 meters long, 23 meters wide and 25 meters high. It was offloaded from the ship by a roll-off method using 108 axle lines of SPMT in 3 x 36 lines configuration and then safely transported to the site. Similarly, a 1673-ton reactor, measuring 44 meters long, 16 meters wide and 17 meters high, was transported using 78 axle lines in a 3 x 26 lines configuration.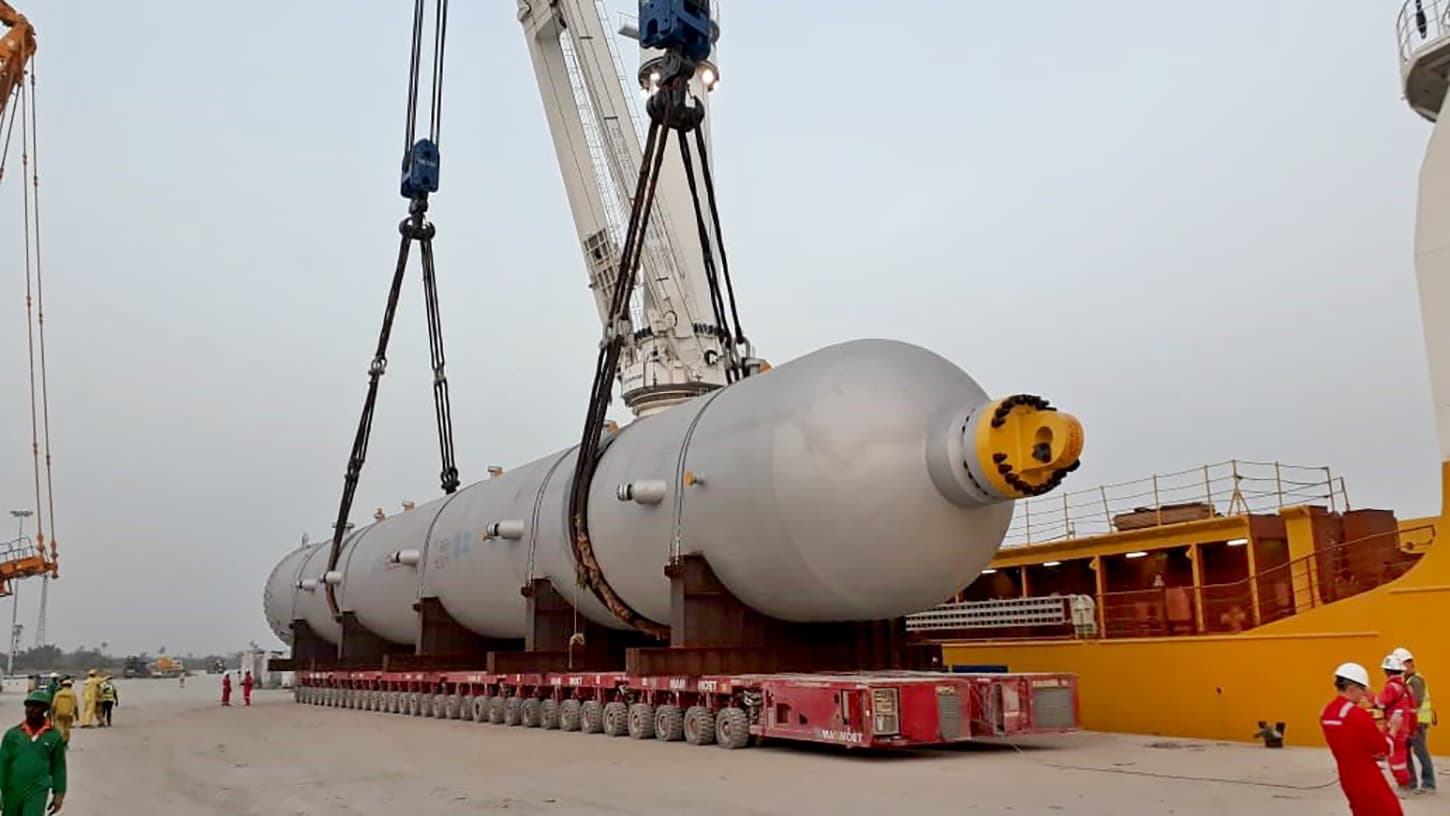 Receiving components from the vessel's hook
Lifting and installation of the refinery equipment will commence later this month. To optimize the construction process, Mammoet has drawn on its diverse fleet of equipment. This includes SPMTs, and mobile and crawler cranes ranging in capacity from 250t to 1250t. Mammoet will also have its largest super heavy lift ring cranes with lifting capacities up to 5,000 tons – the PTC200-DS and PT50, – to bring maximum efficiencies to the execution of the project.