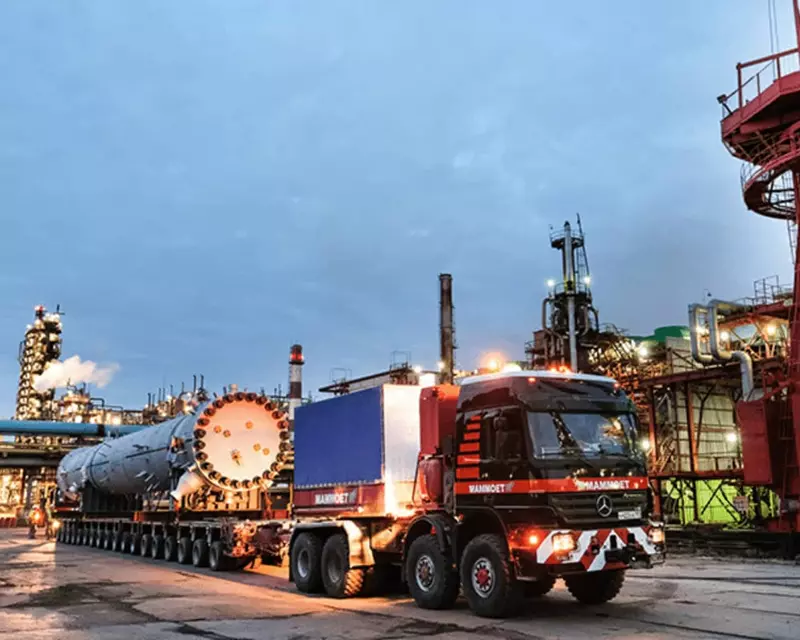 Expertise:
Heavy lifting

Project logistics

Crane lifting
Benefits:
Increased safety

Protected infrastructure

Reduced disruption
Optimized column installation complete ahead of schedule.
Cherepovets lies 500 kilometers north of Moscow and is home to a cluster of facilities owned by Apatit JSC, a subsidiary of PhosAgro Group. It is the largest producer of phosphate-based fertilizer and phosphoric and sulphuric acids in Europe, and one of the leading producers of NPK fertilizers, ammonia, and ammonium nitrate in Russia.
The company wanted to replace its old ammonia synthesis column at the ammonia unit No. 1 with a new model that was more energy-efficient. However, the costly 2.5-month shutdown period for the installation process was a major concern. Mammoet and client Apatit worked closely together to devise a creative and comprehensive approach that reduced the installation time by 40% without compromising safety.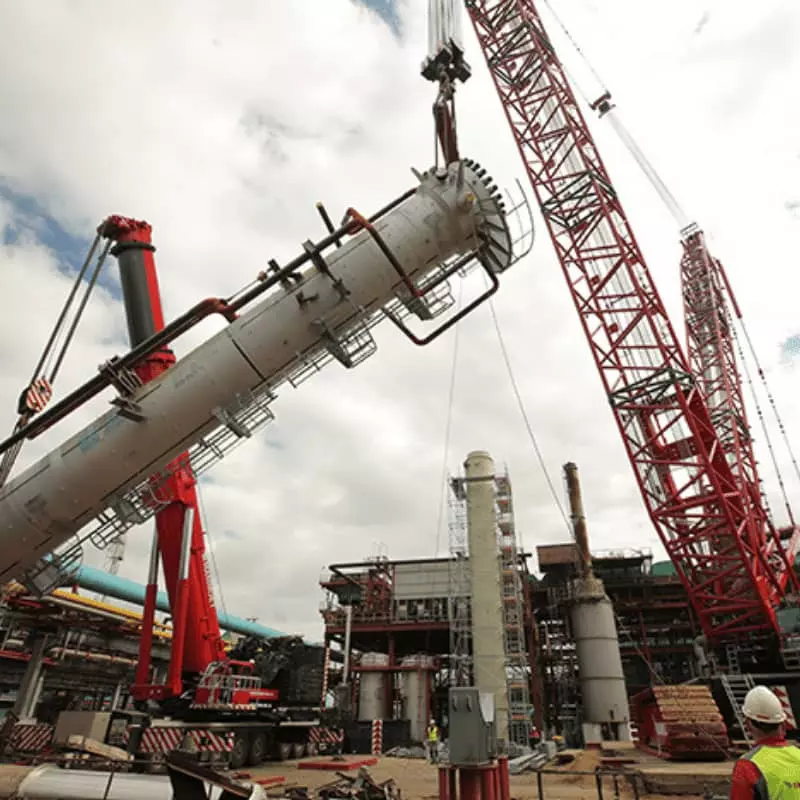 The 484-ton ammonia synthesis column at Apatit's Cherepovets branch in Russia has been producing ammonia for the fertilizer industry for several decades. Requiring a technical upgrade, the company decided to replace the column with a more energy-efficient 265-ton column.
The old column was set in a congested part of the operating plant. A strong focus on safety, while avoiding the risk of damage during dismantling, was paramount.
To manage all risks and avoid potentially costly delays, careful planning and execution had to go hand in hand with speed.
As the general contractor on the project, Mammoet and the client identified the challenges, explored the possibilities, and then optimized the entire operation.
Mammoet unloaded and transported the new 265-ton column, plus additional 89-ton equipment, 15 kilometers to the site. Normally, welding would be done with the column already in a vertical position.
However, the column was pre-assembled in a horizontal position, making the job safer and swifter, with less work at height. Further time savings were realized by carrying out other work simultaneously.
The heavy lift approach was also more efficient: the old column, complete with catalyst, had no suitable points on which to connect the rigging and slings necessary for lifting.
Mammoet's engineers developed a lifting cap solution: a tailor-made device that fastened the body of the column and allowed it to be removed by crane. Lifting the column and catalyst together in this way saved another three days.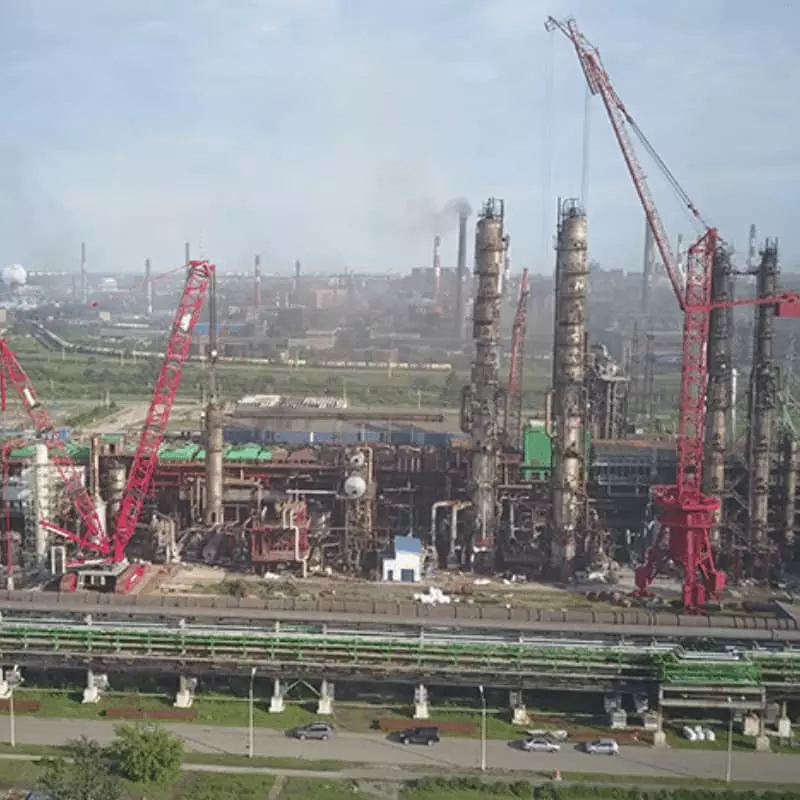 Lastly, Mammoet chose to work day and night shifts, which reduced downtime further. By applying creative thinking to every single aspect of the operation, Mammoet reduced plant downtime from an expected 2.5 months to 1.5 months, during which time there was not a single incident.