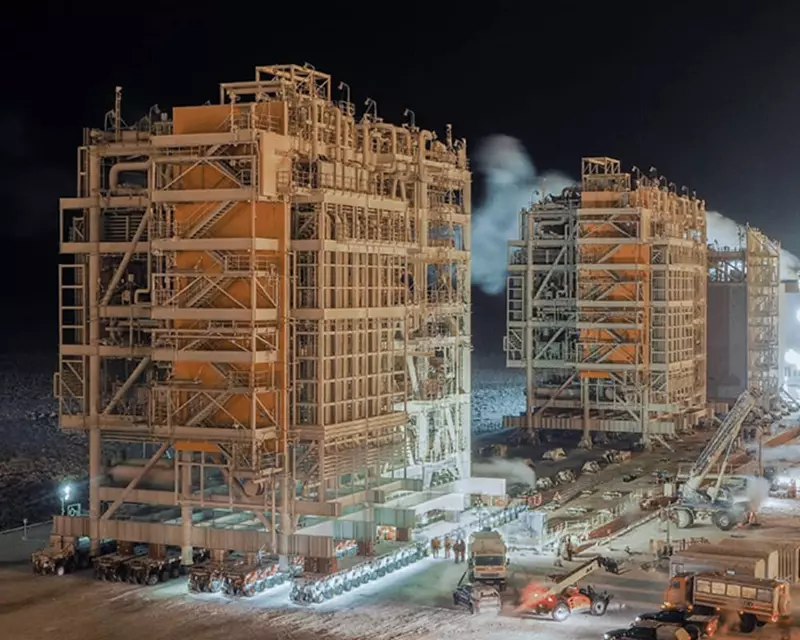 Expertise:
Heavy transport

Load-in & load-out
Benefits:
Reduced preparation

Increased safety

Parallel operations

Simplified management
Vast gas plant project completed in extreme conditions.
500 kilometers north of the Arctic Circle lies Sabetta, on Russia's Yamal Peninsula. This remote and perilously cold place sits on the largest gas reserves in the world. The Yamal Liquid Natural Gas (LNG) plant will deliver three liquefaction trains, each carrying 5.5 million metric tons of LNG per year.
The plant is one of the biggest and most complex energy projects ever undertaken. Its safe and efficient construction required equipment and expertise on an unprecedented scale. All are to be deployed to an area subject to the most challenging of conditions. Mammoet scaled up and innovated to meet the challenge.
Building a vast LNG plant – encompassing natural gas production, liquefaction, and shipping – in one of the most inhospitable places on the planet, presented the Yamal LNG consortium with colossal challenges.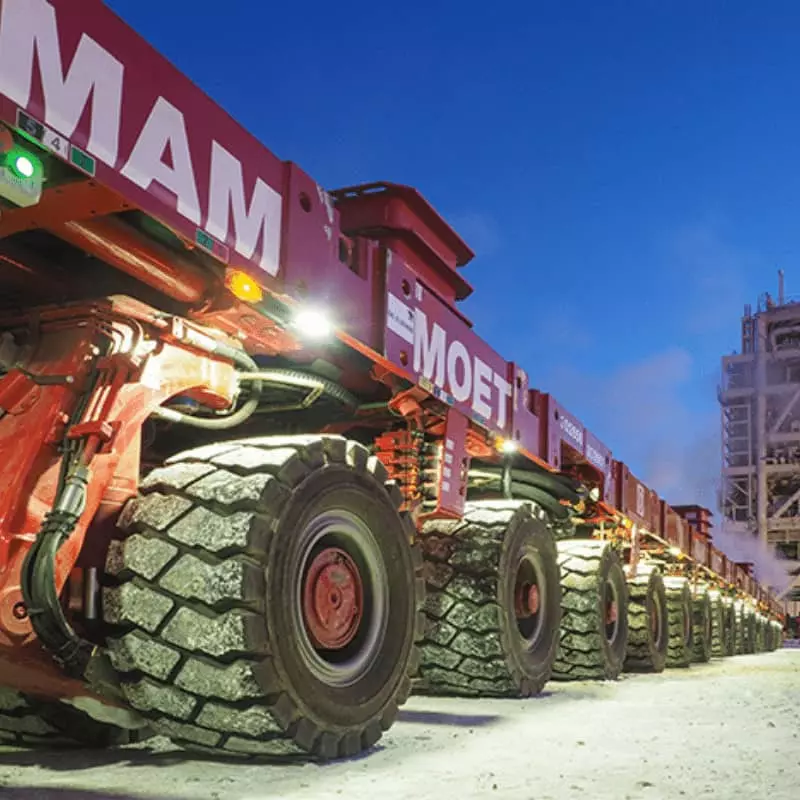 The site is shrouded in darkness for much of the year and temperatures can fall to -57ºC.
To maintain large-scale, year-round construction in such an environment, a modular prefabricated approach was required.
Around 142 modules weighing up to 7,000 tons were assembled off-site ready for transport and installation. This minimized the impact of the weather on construction and optimized the reliability of the supply chain.
Mammoet had prepared well in advance for the Arctic environment.
This included innovating their Self-Propelled Modular Transporters (SPMTs) that were adapted for the frozen conditions. A huge number of these specialist pieces of equipment were used to transport components from vessels moored at the port to the construction site and precisely maneuver the modules onto their foundations.
At the height of the project, 25 modules, with a combined weight of 56,000 tons, were transported in a four-week period. This involved 1,718 axle lines working on the site simultaneously.
To ensure the successful completion of the operation, Mammoet sourced and accommodated a team of highly skilled personnel.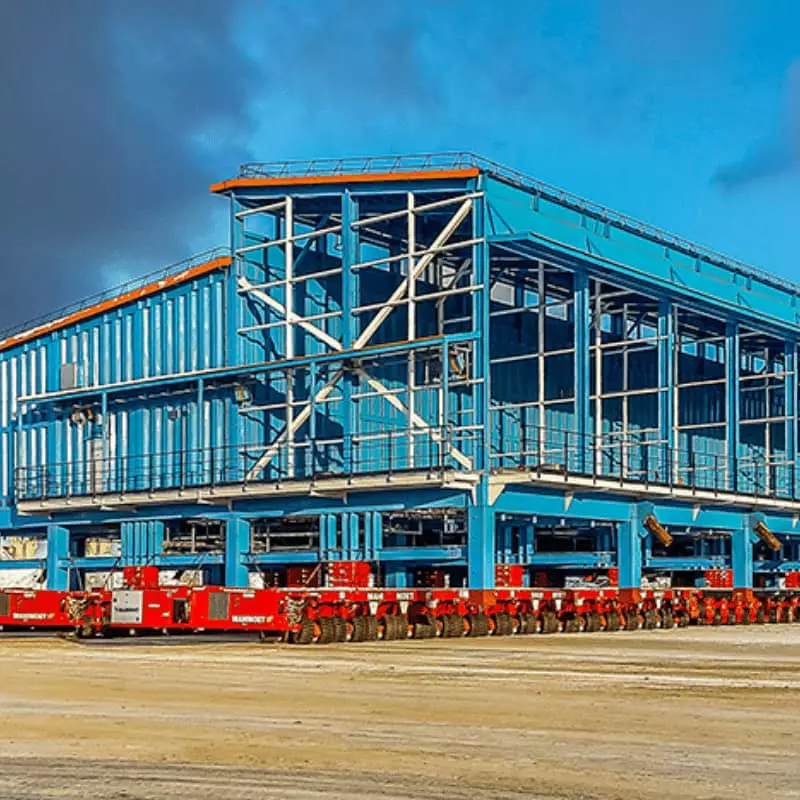 The team used their experience to carefully manage the equipment and workforce – optimizing the working space and use of resources.
Mammoet's ability to prepare and innovate in advance, and then mobilize the vast resources required for this project, enabled the client to achieve their goal of safe, year-round construction on a massive scale, unhindered by extreme geographical and climatic challenges.
Since December 2017, the plant is operating and will produce 16.5 million tons of LNG per year when completed.