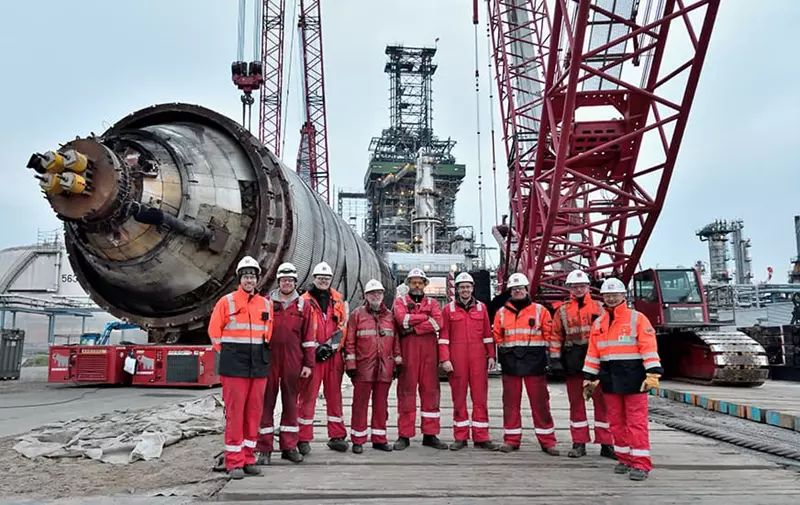 Expertise:
Heavy lifting

Heavy transport

Crane lifting
Benefits:
Increased safety

Optimized schedule

Reduced disruption
Mammoet has safely and successfully replaced two coke drums at the Upper Rhine Mineral Oil Refinery (MiRO) in Karlsruhe, Germany.
In the coker plant, heavy residues from crude oil distillation are converted into market-compliant gas and gasoline components, gas oils, and coke. The new coke drums will further contribute to the reliable supply of mineral oil products.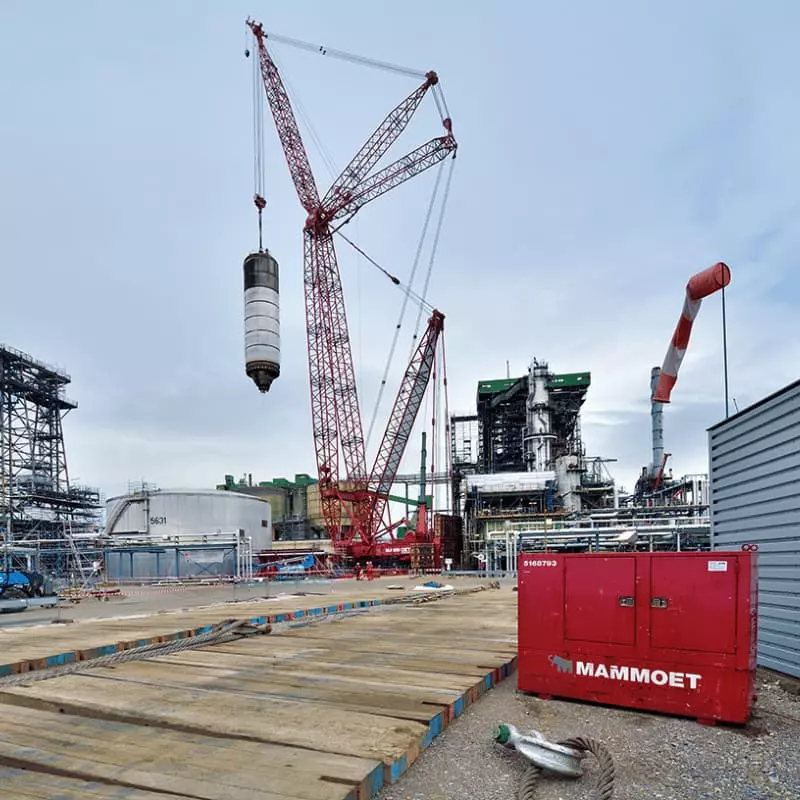 Mammoet Germany executed the project with one of the world's largest cranes, the PT50 ring crane as well as various telescopic cranes and special transporters.
The experts in engineered heavy lifting and transport successfully carried out all heavy lifts required to replace the two previous coke drums with two new coke drums, which measure 35 meters in length and weigh approximately 400 tons. The old coke drums were transported on 28-axle lines of SPMT.
In the planning phase, various concepts were tested to ensure effective and timely implementation within the very limited space available on-site and within the tight schedule of the entire shutdown.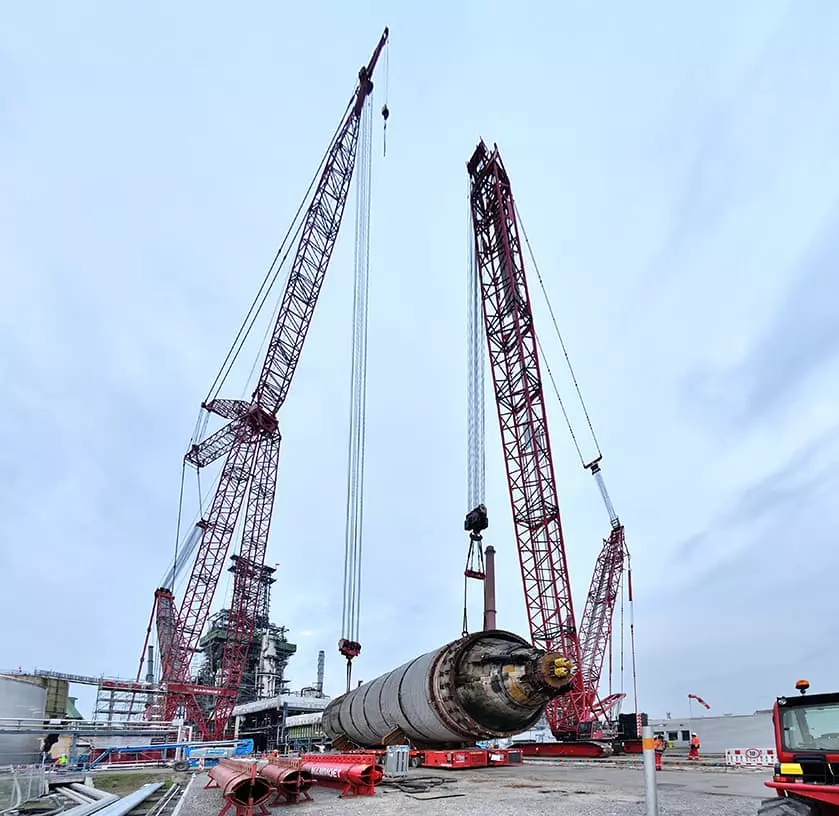 With a ring diameter of 30 meters, the PT50 was the only crane that could work within the available space without disrupting normal plant operation.
At the same time, all lifting processes were carried out effectively at high speed within a radius of approximately 120 meters (360 degrees) and at lifting heights of up to 140 meters.
Another advantage was that the crane could be lowered at very high wind speeds. This meant that the tight schedule of the shutdown could be met.
"The planning of the heavy lifts was performed in close cooperation with our client MiRO and took a total period of about two years. The result was a concept that was precisely tailored to the needs of the refinery, based on the capacity of the ring crane," says Gernot Öder, project manager at Mammoet Germany.
After completion of the work, the coker plant will return to operation at the end of April at the latest.