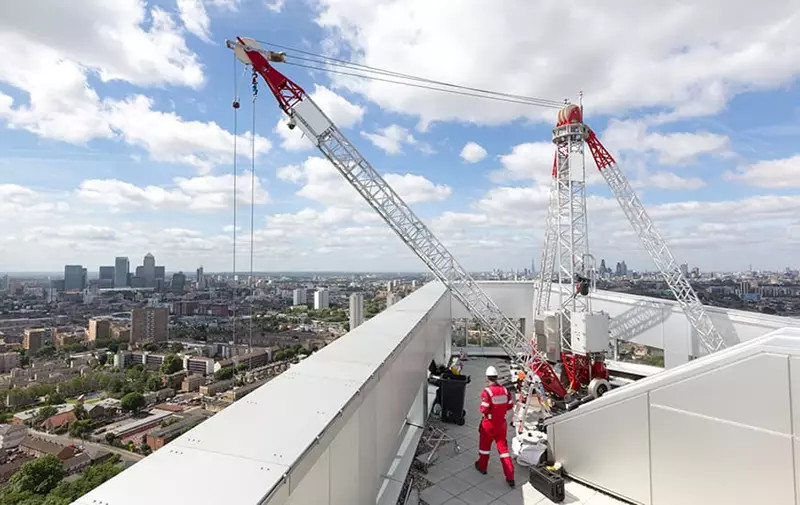 Expertise:
Heavy lifting

Heavy transport
Mammoet Industrial Services focuses on clients' needs.
Mammoet Northern USA, Inc. is pleased to introduce Mammoet Industrial Services, a newly branded organization, out of its existing Swedesboro, New Jersey branch location. Mammoet Industrial Services provides rigging, millwrighting, heavy lifting, transporting, installing, specialized machinery moving, equipment setting and warehousing services. These services are available to serve clients' production, distribution, power, storage and other needs in a plethora of industries from airports and pharmaceuticals to fine arts and power. All of Mammoet's Industrial Service offerings are further detailed for our customers at our Industrial Services page.
Mmmoet helps clients manage highly varying projects - from a simple switchgear replacement to the highly complex installation of a pharmaceutical filling line. Mammoet Industrial Services supports these projects by reducing construction, installation, and downtime. Mammoet Northern USA, Inc. is a union company and is a signatory with the ironworkers, millwrights, operating engineers and teamsters.
Elmer Sonnevijlle, Branch Manager of Mammoet Northern USA, Inc., adds, "Our valued relationship with the local union leadership and their commitment to train their members to the highest standards enables us in turn to draw from a pool of guaranteed qualified labor. Hence, we can easily assist our clients with quality service in a cost-effective way throughout the whole nation."
Mammoet Industrial Services has added some new equipment to its fleet including, a lightweight service crane, an LTM 1250 crane and an innovative route survey tool. Mammoet's Lightweight Service Crane (LSC) was designed to be lightweight enough that it can be manually assembled in small or restrictive areas. It can be assembled manually for lifts up to 6t, and a hand-assembled derrick can be used to build a gantry for lifts up to 150t. The LSC is optimized to lift heavy units on high-rise buildings, carry out stick building of high-rise structures on site and much more.
The new LTM 1250 is an all-terrain mobile crane with a maximum lifting capacity of 250t (275 US tons). This is a useful addition to Mammoet Industrial Services' fleet as it is easily mobilized and can be used for a variety of lifting applications.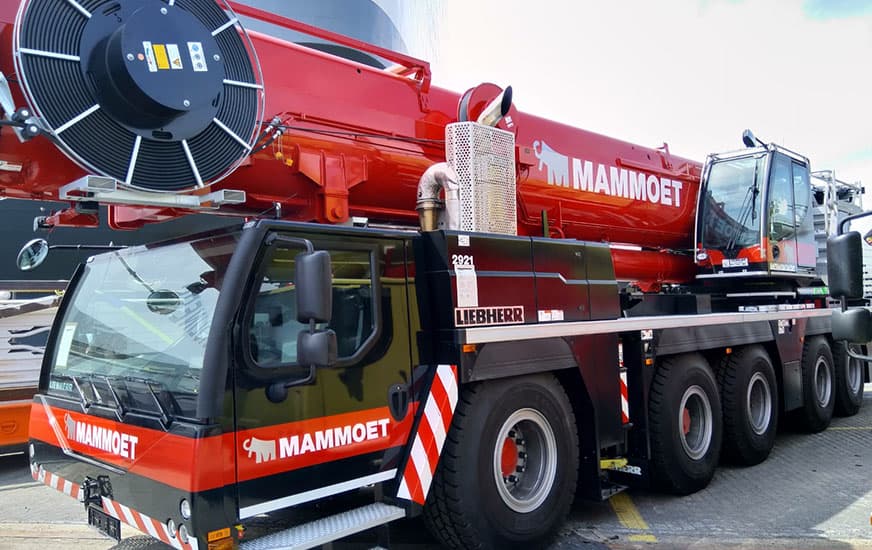 Mammoet's Route Survey Tool (RST) is a Lidar scan system that provides 3D scanning up to 100 meters (330 ft) in diameter and gathers precise measurements along the entire route while driving up to 80km/h (50 mph). This tool reduces the need for physical measuring, as the technology can determine if the unit to be transported fits along each route and identifies any obstacles or obstructions to be mitigated. Having the route imagery recorded provides the ability to revisit or recalculate without having to re-run the route - thus enhancing route survey accuracy and efficiency.
The new additions to the Mammoet Industrial Services' fleet are supplementing the variety of specialized equipment already available such as various jacks, skidding systems, positioning and alignment systems, forklifts of many capacities, skates, dollies, spreader bars and more.
The unique capability of Mammoet's equipment, combined with its experience and highly skilled personnel, enables Mammoet to provide customers with turnkey solutions. In 2017, Mammoet acquired George Young Company combining two companies with over 360 years of experience. Today, Mammoet's branch at 509 Heron Drive, Swedesboro, New Jersey, has 1400m2 (15,000 square feet) of climate-controlled warehouse storage space available for rent.